Overview of component car speakers Morel Maximo Ultra 603 MkII
The updated three-band acoustic Maximo Ultra 603 MkII has absorbed all the best features of the car speakers Morel. This kit can boast not only the traditional quality, but also an excellent sound. It is this component acoustics, its features and capabilities will discuss in this review.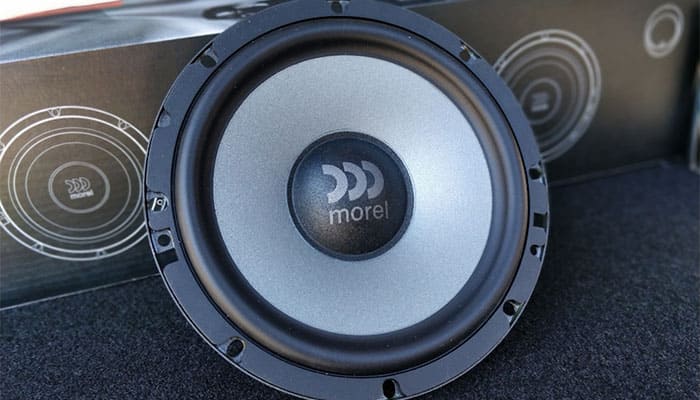 Component speakers Maximo Ultra 603 MkII is a choice of lovers of quality sound
In general, the model Maximo Ultra 603 is a logical continuation of the previously released two-way component speakers Maximo Ultra 602. By adding a third band, whose role has got to midrange Morel CCWR254, the manufacturer was able to enhance the sound quality and empower the speaker.
The updated version is perfect for machines where there is a high seating position of the driver and passengers. Three-way speakers will have to work much better as a two-way potential options are often insufficient. It is in this situation perfectly helps optional compact midrange.
The design of all the components in this kit has some changes, and that's why the title is a postscript MkII. Acoustics consists of midbass, midrange and tweeter. Also, worth noting is that produced two versions: with and without passive crossover. We will continue to consider a model that is connected by channel.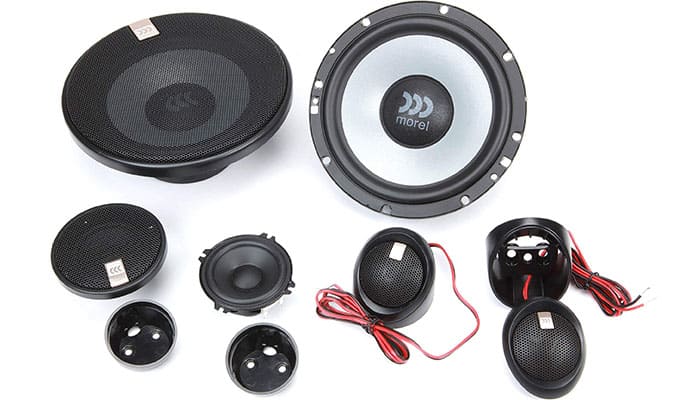 Features midbasa design
By design, it is a classic speaker 6 inch wide flange, wherein the holes are arranged to install. And here it is provided virtually all the possible options. With regard to size, they are basically standard. Mounting Diameter-145 mm, depth of planting-63 mm (this is required in view of space for proper ventilation)
.
The diffuser of the woofer made of molded pulp with an additional protective coating of mica that is applied to the front side. The suspension has a width of 10 mm. Also, here there is a 55 mm textile dust cap that protects the speaker from the resonance, making the sound more clear and realistic. The coil has a standard size of the speaker diameter-25 mm
.
Shopping pretty tough, it has a blind design. There is provided only 8 ventilation windows small diameter flanked on the inner contour. To improve the sound quality of the surface of the basket applied special antiresonance paint.
At the heart of the magnetic ferrite magnet system, which is protected with a special rubber casing. The core provides the vent closed protective netting. Centering washer textile fabric with progressive corrugation.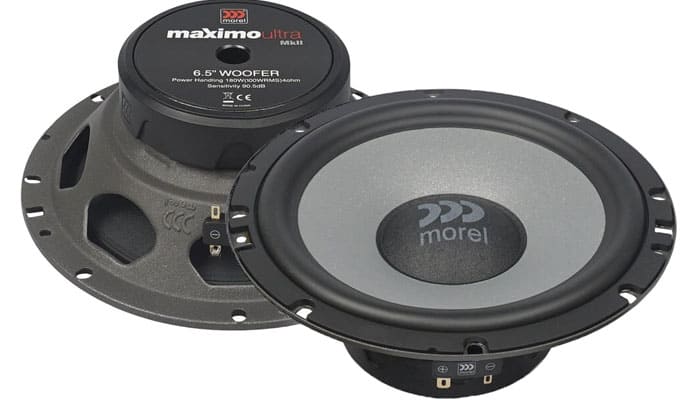 Design Features midrange
This speaker has a fairly small size, its diameter is only 65 mm. Mounting depth-34 mm, and a mounting diameter-55 mm.
The diffuser 2 inch diameter with a cap made of cellulose with special protective polymer coating on the outside. The suspension has a good cruising range, made of rubber.
The voice coil has a diameter of 20 mm and a solid aluminum frame with holes for ventilation, which are necessary in order that the air can circulate well. This design allows for efficient heat dissipation.
At the heart of the magnetic system is a neodymium magnet, which is fastened inside the hard diffuzoroderzhatelya. At its center also has a special vent. Spacer washer made of a textile material having a rare weaving, impregnation is further provided.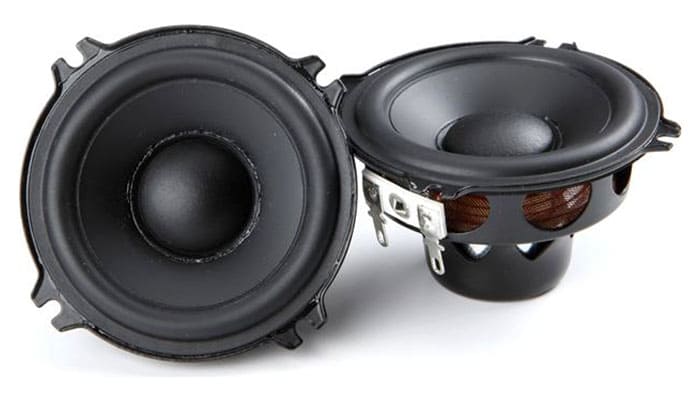 Features tweeter design
The tweeter is also quite standard dimensions: diameter 45 mm, mounting depth-14 mm, mounting diameter-36 mm.
Twitter is equipped with a soft textile dome with a diameter of 25 mm, it has a short horn. Also has a special phase equalizing element having the form trohluchevoy «Star». Dome closed easily removable protective grid, held by means of the stray field neodymium magnet system.
It is worth noting that the set has a special mounting sleeve and a standard cup in the form of ear. With their help, you can easily install the speaker in the vehicle interior.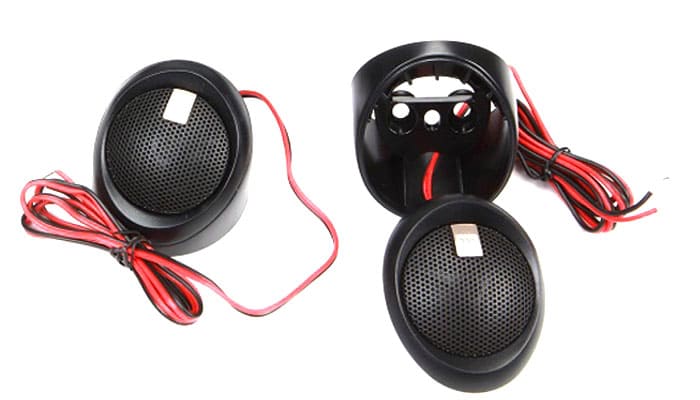 Sound and basic acoustic performance indicators
According to the manufacturer, the rated power of the set of component speakers is 100 W, and the peak-180 watts. Working resistance of 4 ohms. Speakers capable of reproducing audio in a sufficiently wide frequency range of 50 to 20,000 Hz.
Please note that the tweeter does not Ferrofluid liquid damping, it has a relatively small measure of an inductor. But the woofer, on the contrary, has a rather high index of inductors.
The woofer has a sensitivity range of 87 dB on the average, because of the increased frequency response of these speakers have no inherent acoustic Morel early decline. In general, the sound of their very horoscope throughout the range, no wheezing and failures.
Midrange is fairly flat from 300 Hz to 3 kHz average sensitivity over a range of 84 dB, the amplitude-frequency characteristic of the axis. This also provides good sound in the middle register, noise and distortion.
When the orientation tweeter on the listener frequency section HF and MF may be selected in any range of 3-10 kHz, midrange Morel CCWR254 it allows.
It should be noted that this component acoustic shows very little distortion, which favorably affects the purity and quality of sound transmission.
When you listen to it should be noted that the car speakers demonstrates the most naturally and very lively sound. Also, separately necessary to tell about the beautiful dynamics that which is essential for good depth of the scene.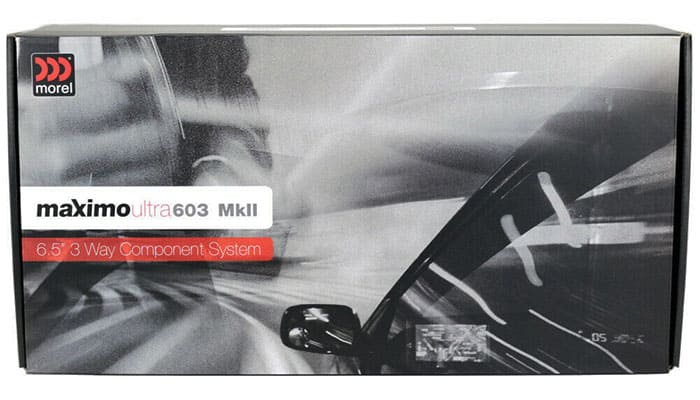 Summing up
The design and parameters of this component acoustics, like most speakers Morel thought out very carefully. As a result, the manufacturer was able to get a beautiful pattern that will satisfy even the most demanding audiophile.
Through the use of light in the midrange cone able to achieve a very precise drawing the smallest nuances of sound. This speaker copes with reproduction of vocals, stringed and wind instruments, guitars and other sounds. And it sounds very natural and naturally. Furthermore, acoustic bass demonstrates tight bottom, as well as certain intermediate and upper bass. The sound is saturated and varied.
You can safely say that Maximo Ultra 603 MkII it's a great «omnivorous» car speakers, which responds well to any kind of music in virtually every genre. This is a great kit for the car, if you are looking for a high-end system at a reasonable price. To reveal all of its features, you only need to properly install and connect all. Of course, it is better to pick up a good amplifier and conduct a full range of settings. Then the speakers will play for real.
In our online store you can 130.com.ua buy acoustics Maximo Ultra 603 MkII in Kiev, Kharkov and Odessa all types at a good price. Delivery is carried out throughout Ukraine.
Related materials