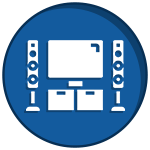 Home audio systems
More
Home acoustic systems are becoming more and more popular among Ukrainian music lovers, because simple speakers will never give the same clear and high-quality sound. For those who appreciate good music and sound, our online store offers to buy audio systems for every taste.
Stereo and AV receivers
Stereo receivers are an excellent choice if you need to create a full-fledged audio system for home theater in your apartment, which will provide high-quality, clear and powerful sound. A stereo receiver is used to listen to music in two-channel mode.
The AV receiver is a multi-channel amplifier. It has a decoding system and is capable of handling different audio and video standards.
Home acoustics
The catalog of our store also contains a wide range of home acoustics. There are both built-in models and acoustics with other types of placement — floor, shelf and others.
Each speaker system includes one or more speakers that reproduce sound. The acoustics are connected to various audio equipment: receivers, players, TVs, home theaters, etc.
Before you buy home acoustics, you should pay attention to the following parameters: power, sensitivity and frequency range.
Home subwoofers
The main purpose of a subwoofer is to add bass. It is also able to unload the mid and high frequency ranges of the main speakers, and also make their sound as clear as possible. When choosing a model, we advise you to pay attention not only to the characteristics of the device, but also to the size of the room and the arrangement of furniture.
You can buy home acoustic systems in Kiev in the online store 130.com.ua. We have a large selection of models at an affordable price with delivery across Ukraine.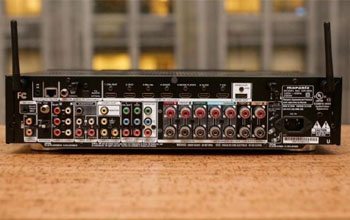 Stereo and AV receivers
You are looking for a stereo or AV receiver for the home? In this category are the best models from leading manufacturers.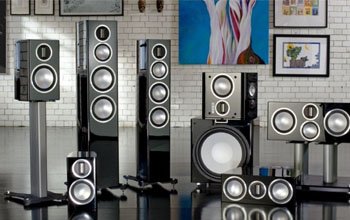 Home speakers
Want to listen to house music or watch movies with perfect sound? Then you definitely need quality home speakers.