How to choose car audio?
When choosing Auto Acoustics you need to decide on its type, then component acoustics or coax. Component auto acoustics consists of several speakers of different frequencies, and a coaxial speaker is one speaker in which all frequencies play. In terms of sound, the component acoustics wins over the coaxial one because its speakers can be separately installed and flexibly set up the sound stage, thereby obtaining a more spacious and high-quality sound.
Next, select the acoustics size and main speaker size. After that, you should select the acoustics by the rated power, but it is worth noting that when you connect the acoustics directly to the radio, you are unlikely to hear all the possibilities of acoustics. To get the best result and reveal the full potential of acoustics, it is recommended to connect it through an amplifier. On 130.com.ua you can buy car audio in Kharkov, Odessa, Kiev with delivery in Ukraine.
Auto Acoustics is the main component of the in-car music system. Properly selected speakers can improve the sound of your favorite music at times.
The choice of acoustics is not an easy process, because one must not only look at the power and take the one that is more powerful, but also deal with other characteristics.
Acoustics Type
To select a car speaker based on its type, click on the corresponding image.
Component acoustics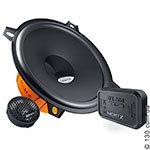 Coaxial acoustics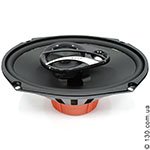 Woofers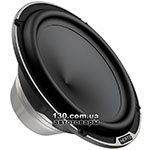 Midrange speakers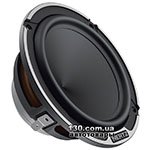 Tweeters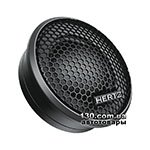 Acoustics Size
To select acoustics based on its size, click on the corresponding image.
Round speakers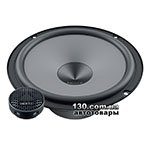 Oval speakers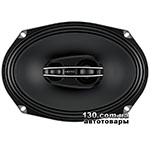 The lineup
Buy with acoustics:
Receivers
Sound quality depends on many factors, including the head unit. The new acoustics x of the old radio tape recorder, with a weak "hchinka" will sound worse than x modern radio tape recorder. New receivers have a large function, various additional features such as GPS navigation, Bluetooth, etc.
Sound Amplifiers
Sound amplifiers are needed to unlock the full potential of acoustics. Without an amplifier, acoustics with a power of 70-80 W can not work at full power from the radio. In order for such acoustics to work x full, you need a sound amplifier with a rated power of about 70-80 W x Kakl.
TOP-3 car audio amplifiers
Materials on the topic