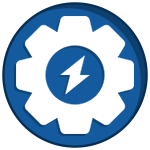 Power tools and gardening equipment
Read more
In our store you will find a large variety of power tools and garden equipment for home use, as well as to address the serious professional tasks. The catalog has everything you need to carry out any repair work, territory improvement, etc.
The modern power tools capable of performing a variety of functions. Without it does not do any repairs. However, much depends on the quality and reliability of equipment. Therefore, when selecting the power tool is necessary to pay attention to details such as the specifications of the device; the quality of the materials from which the device is made; credibility and brand recognition; operational safety; availability of guarantees and other.
Buy power tools in Kiev, delivery — it is beneficial
Our online store sells various power tools:
— welders;
— drill;
— screwdrivers;
— hammers;
— power planners;
— polishers;
— elekrolobziki;
— building dryers, etc.
.
Buying electric tool we have — it is advantageous and practical solution for those who plan to repair the apartment and often performs a variety of work in a country house or garage. Our shop is working with the best brands, all represented in the catalog equipment meets the quality and safety standards.
A wide range of garden machinery in Kiev at a bargain price
On our website you will also find a variety of equipment for the garden, which will allow to mow the lawn, cut down a tree or perform other tasks that may arise in the private country house. With us you can buy inexpensive garden tools following types:
— mowers;
— trimmers;
— mowers;
— snow tools;
— chain saw, circular and chain saws, etc.
.
If you are looking for high-quality power tools and gardening equipment you need in Kyiv at an affordable price, you can always turn to consultants to our store. They will help you choose the tools for any task at the best price. Make your order and we will deliver the necessary equipment and the tool in any city in Ukraine.