Subwoofer diffuser material: types and features
When a car owner needs to decide which subwoofer to choose, many face difficulties. Naturally, subwoofers can be different in their technical parameters. They often have different sizes, power, housing type, magnetic coil resistance, magnet size, as well as speaker diffuser material. The latter is not the last value, as it affects the speaker. In this article we will look at what diffusers are, what materials they are made of, and how this affects the properties of the speakers.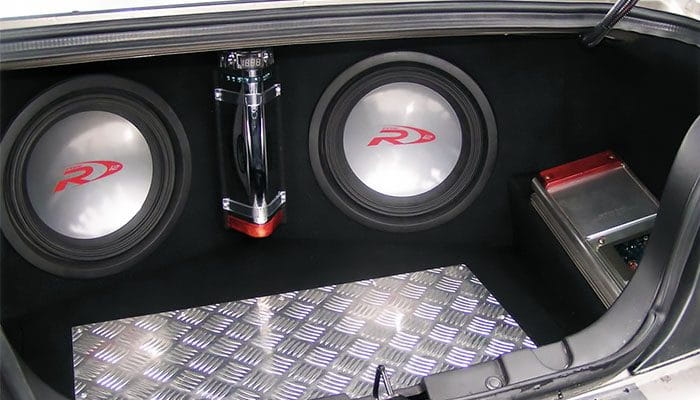 Aluminum diffuser
Aluminum is great for making low-frequency speakers. This is explained by the fact that when the speakers operate at high frequencies, aluminum can contribute to the appearance of resonances, which has a strong effect on sound.
Aluminum diffusers are characterized by increased stiffness, especially when compared with paper or polypropylene, but at the same time they have good vibration damping. Thanks to this, the bass is clearer and there is practically no distortion when playing them.
The positive properties of diffusers of this type include:
high strength and durability of the material;
wide range of capacities;
resistance to mechanical damage and the effects of precipitation and temperature changes.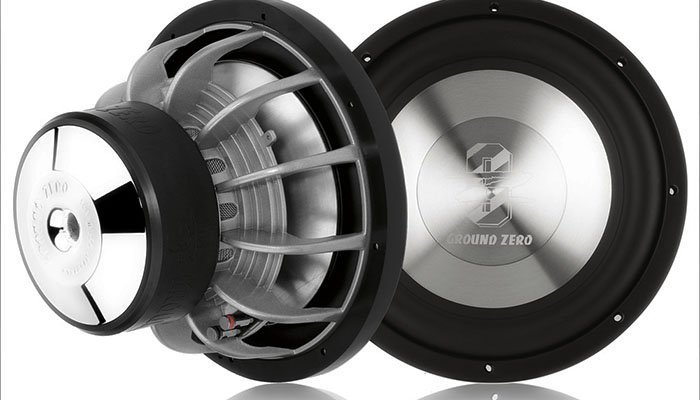 Paper Diffuser
Specially processed paper is very often used to create a wide variety of speakers, subwoofers are no exception. This is one of the most popular materials for diffusers, because it is light and has high sensitivity, which favorably affects the response time and makes the sound more realistic and detailed. Cellulose has a smooth amplitude-frequency characteristic and excellent internal damping, that is, a diffuser made of this material dampens vibrations that create conditions for high sound resolution.
Diffusers of this type are made using the casting method-the softened paper pulp is applied to a special matrix, after which it dries and hardens, forming a cone-shaped blank, from which the woofer diffuser is then made. Then, to give the paper strength, a special protective coating is applied to it, which helps to increase the life of the pulp diffuser.
The positive properties of diffusers of this type include:
lightness;
high sensitivity;
the ability to dampen internal vibrations, which favorably affects the sound quality.
Nevertheless, it should be borne in mind that paper diffusers are less durable and not so rigid compared to other more modern materials, which somewhat limits such dynamics in power. But they are more sensitive and the sound is pretty clear without interference.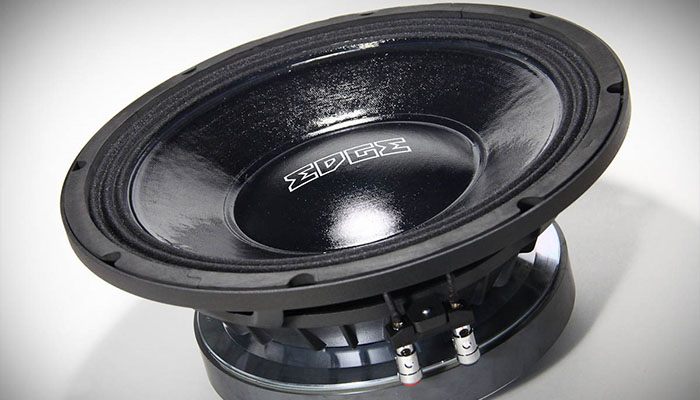 Polypropylene diffuser
Polypropylene is a tougher material than paper, and it is also very light. Polypropylene diffusers also have good internal damping and a smooth amplitude-frequency response. This makes the sound quality and not subject to the harmful effects of vibration and interference.
In order to increase rigidity, during their production often use additional mineral additives in the form of mica, quartz, magnesium silicate and others.
The positive properties of diffusers of this type include:
strength;
lightness;
resistance to atmospheric precipitation and temperature changes, not afraid of moisture.
However, this type of diffuser is still somewhat inferior to the more stringent options in terms of sound detail. Therefore, it is believed that polypropylene is a rather weak material for the manufacture of subwoofers with a diameter of more than ten inches, more is allowed to be done only with an increase in thickness, which already increases the weight of the structure.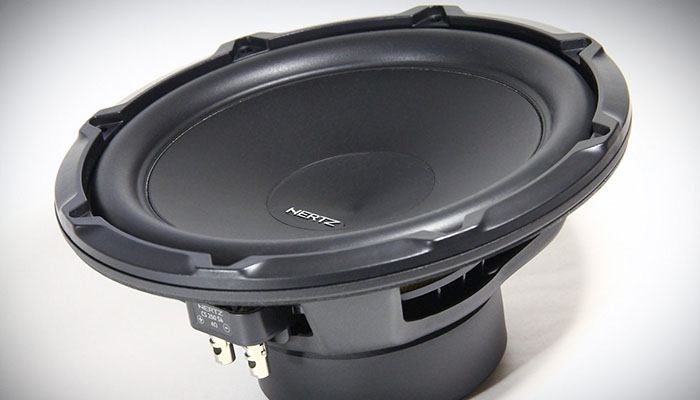 Carbon diffuser
Carbon is a modern composite material, which is a dense canvas of thin, tightly interwoven carbon fibers. This material was chosen as the basis for the manufacture of low-frequency speaker diffusers due to its strength and low weight. Subwoofers with such diffusers always produce powerful and dense bass.
The main advantages of this type of diffuser are:
increased rigidity and mechanical strength, resistance to damage;
light weight;
resistance to moisture and other atmospheric factors.
However, they also have some disadvantages. In particular, speakers with such a diffuser have an uneven amplitude-frequency response and a weak internal damping rate, which can reduce the quality of music playback.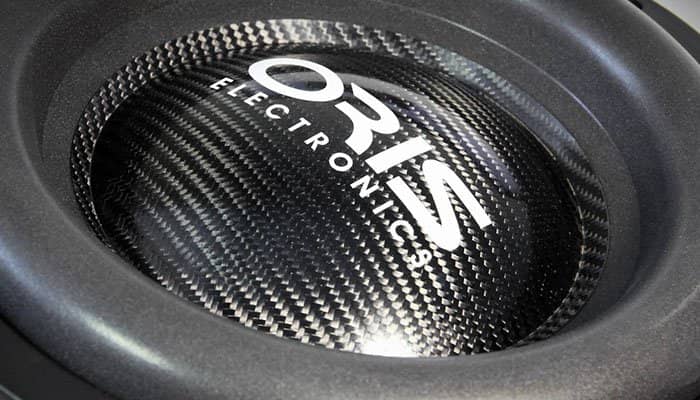 Kevlar diffuser
Kevlar is a special synthetic fiber, it is usually used in the manufacture of cables, protective bulletproof vests, etc. The main advantage of this material is light weight, flexibility and increased strength. Kevlar subwoofer diffusers are able to maintain their shape and do not lose their performance under very high pressure. This contributes to the fact that such speakers can stably operate at a higher power than analogs with cellulose or polypropylene diffusers, which often begin to wheeze when high power is applied. Kevlar is able to maintain a stable dispersion, which favorably affects the purity and sound quality.
The positive properties of diffusers of this type include:
durability and long life;
lightness;
powerful sound;
resistance to moisture, temperature changes, etc.
However, keep in mind that the bass of this type of speaker is often stiff, so not everyone will like this sound. But this is individual. And everyone decides for himself. In terms of power, these are some of the best options.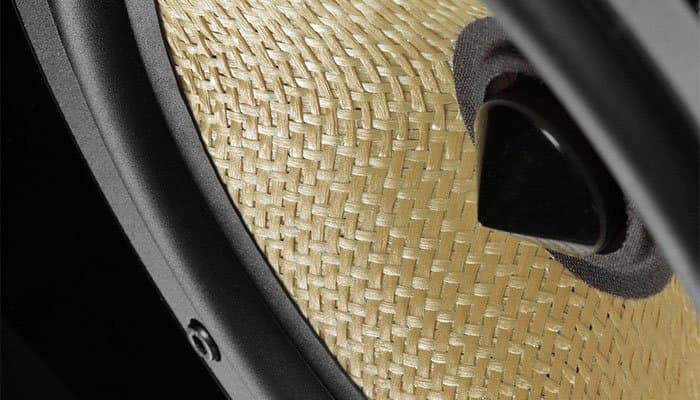 To summarize
All the materials reviewed do a good job of playing audio at low frequencies. The material of the diffuser in the subwoofers can be different, and each will have its own advantages. The main differences here are more related to the strength and durability of the structure, as well as the price. Therefore, when choosing, focus on your needs and personal preferences. Be sure to select a subwoofer so that in terms of power and resistance it is consistent with the rest of the acoustic equipment installed in the car. It is also important to connect and configure everything correctly, then the sound will be high-quality and clear without distortion.
Buy a subwoofer in Kiev, Odessa or Kharkov, you can always in the online store 130.com.ua. Here you will find the best models at an affordable price.
Related materials