12 best subwoofers per car. Part 2
We reviewed the best active subwoofers for installation in a car, now it's time to introduce the best passive models. The main difference between passive and active subwoofers is the lack of a built-in amplifier. They can be corps and unpacked. This type is recommended to be used if you are very demanding on the sound, as they usually have the best operating parameters, but you will definitely have to select and buy an amplifier for them. This is the only way to get the perfect sound and maximize the capabilities of the speakers.
So, our list includes the following models:
Best Passive Subwoofers
JBL Stage 1200B
A very good model, in which a rather large speaker with a diameter of 12 inches is installed. The subwoofer is made in a closed case and has impressive power performance: peak power is 1000 watts, rated - 250 watts.
This subwoofer from JBL is suitable for those who want to get a good bass sound and do not want to take up much space in the trunk. This is a great solution for urban hatchbacks. It is worth paying attention to the fact that the resonant frequency falls at 60 Hz, so sometimes some inertness is noted in the sound. Therefore, we can say that this subwoofer is better suited for instrumental music, but when listening to dynamic music at high volume it can sag a little.
You can smooth the sound when using a powerful amplifier. He experiences overload with dignity. In addition, there are ample customization options that can reduce the risk of distortion and provide increased SPL. Carrying out individual settings, the car owner can achieve very high-quality and powerful sound.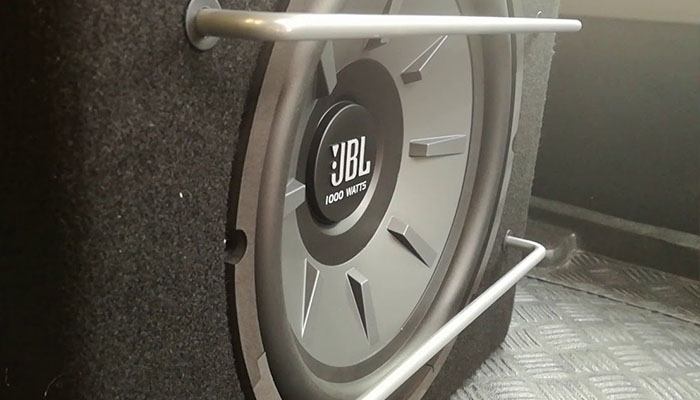 Pros:
+

Small size.

+

Strong case.

+

High sensitivity-91 dB.

+

Good sound, including at high powers.
Cons:
-

A purely symbolic grill.
Alpine SBE-1244BR
This subwoofer is very well balanced in both sound and technical terms. One of its main advantages is its high sensitivity-93 dB. This allows you to catch even the smallest sounds, and then transmit them, making the sound more realistic and rich.
A 12-inch speaker is installed in the subwoofer, capable of delivering powerful sound: rated power 200 W, maximum declared at 600 watts. The frequency range is from 30 to 500 Hz.
Additionally, it should be noted that this model has a special decorative plug for the port of the phase inverter. This makes it possible to quickly transform a subwoofer from a classic enclosure to a phase-inverter and vice versa.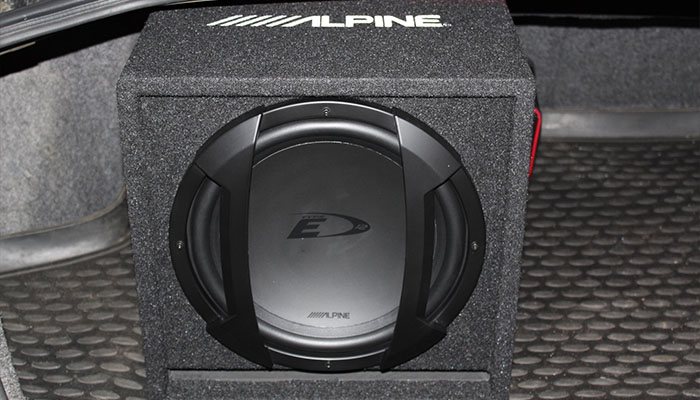 Pros:
+

The case is small in size and fits easily in the trunk.

+

High sensitivity-93 dB.

+

Powerful and clear sound.
Cons:
-

Sensitivity to low temperatures.

-

Weak plastic protective grille.
JBL Stage 1220B
Powerful subwoofer with two 12-inch speakers. He is able to loosen the trunk of the sedan and even make the rear window of the hatchback. At the same time, it is quite compact and it is not difficult to place such a sub in the trunk. Acoustic sensitivity-94 dB. Peak power is 1000 watts and rated power is 500 watts. Operational frequency range from 34 to 200 Hz.
It is worth noting a very high-quality sound transmission on the bottoms, the resonance of this model is pronounced. By sHe is focused on teaching power and strength, realism and accuracy should not be expected. When used with a powerful amplifier, you can get impressive results worthy of competition in car audio.
Pros:
+

Small case size, despite two speakers.

+

Low level of nonlinear distortion.

+

High sensitivity-94 dB.
Cons:
-

Price.

-

There aren't even symbolic grills.
The best subwoofer speakers
Alpine SWG-1244
This is an excellent tweeter with a diameter of 12 inches, the rated power of this model is 250 watts, and the maximum is declared at 800 watts. It is optimally suitable for installation in a bass reflex enclosure, and for its full-fledged "buildup" you need a fairly powerful sound amplifier. The speaker has a fairly decent sensitivity of 90 dB, it can not be called a record, but it allows him to well capture all the nuances. The diffuser is composite, it consists of fiberglass and cellulose. The suspension is made of rubber.
For this speaker, a large volume case is required, according to the manufacturer's assurances, the closed case of about 25-34 liters will be optimal, and for the bass-reflex version-from 32 to 55 liters. However, in practice, this model demonstrates its maximum capabilities in a closed box with a volume of 40 liters or more, but when using a bass reflex, 50 liters will be enough.
If the case is assembled correctly, the level of distortion will be quite low. This speaker reproduces very well low frequencies in the range from 27 to 1000 Hz. Please note that he does better with electronic music than with instrumental compositions.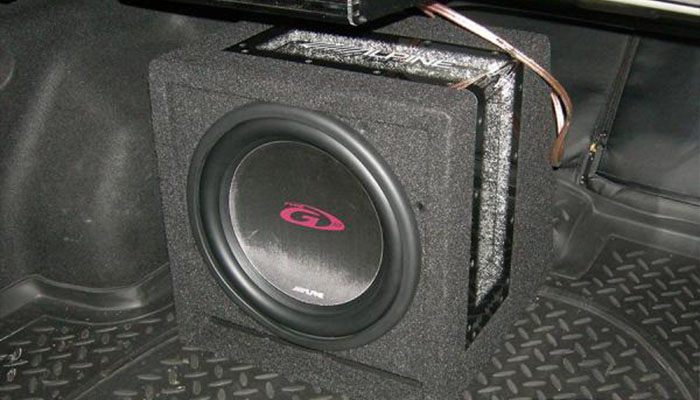 Pros:
+

High durability of the diffuser and suspension.

+

Low distortion.
Cons:
-

Demanding for the volume of the box.
Pioneer TS-W306R
Inexpensive 12-inch speaker is suitable, this is a model with good performance, but without any frills. Suitable for not the most demanding music lovers. It operates in the frequency range from 20 to 120 Hz. Despite the fact that the manufacturer claims a peak power of 1300 W and a nominal power of 300 W, in practice this model cannot be called a record holder in terms of sound pressure. However, the subwoofer does its job well. Recommended enclosure volume is relatively small.
This speaker uses a polypropylene diffuser, so you should not try to swing it very much, this can lead to the appearance of strong distortions. When listening at moderate volume, you can get a fairly clear and clear sound, although accents can be noted at the very bottom. In general, this is an amateur option. But in general, in its price category it is a solid low-frequency speaker.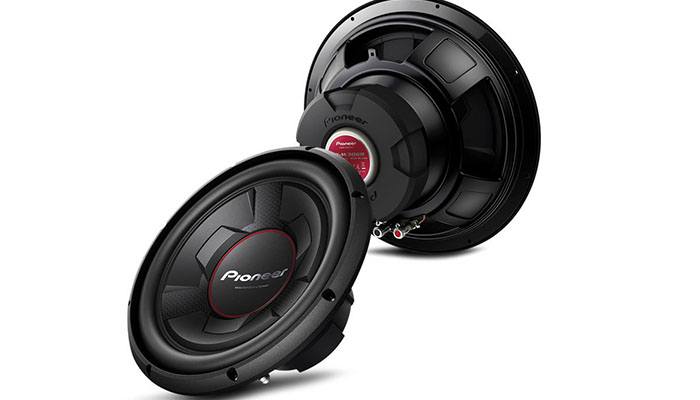 Pros:
+

Reasonable price.

+

Good sound quality.

+

High sensitivity-96 dB.
Cons:
-

For such power, a stronger diffuser is required.
Hertz ES 300.5
This is a full-size, powerful 12-inch subwoofer speaker. This is a well-balanced model with excellent functional and sound characteristics. Suitable for installation in a variety of cars, can usebe in different acoustic design options: closed enclosure, bandpass, bass reflex and others. The volume of the box can also vary from small to very large quantities. However, to maximize its potential it still requires a lot of space, so the box should be large.
In terms of its technical parameters, it surpasses many analogues in its class, since its design is based on the technologies used in the older Hertz models, which demonstrate great power and high sound quality. The subwoofer operates in the frequency range from 20 to 250 Hz. It has good power indicators: nominal-350 watts, peak-750 watts.
If you are looking for a model with powerful and accurate bass reproduction, then this is a great option. The design of the subwoofer is thought out in such a way as to exclude vibrations and unwanted resonances. Thanks to a rigid diffuser and a reliable voice coil on an aluminum frame, this woofer can easily withstand high loads, and even at high volume it does not lose the sound quality. It provides a very clear, almost perfect bass sound.
Pros:
+

Low non-linear distortion.

+

High sensitivity-92 dB.

+

Small size and small installation depth.
Cons:
-

Price.

-

Demanding for the volume of the box.
The online store 130.com.ua offers a large selection of car speakers at competitive prices, you can buy a passive subwoofer in your car in Kiev, Odessa and Kharkov. In the catalog you will find a variety of models from leading manufacturers.
Related Materials