How to connect the DVR to your smartphone Xiaomi 70mai?
DVR Xiaomi quite popular among Ukrainian motorists due to its functionality and affordable price. Among them a special place is occupied by the model sold under 70Mai. However, during the operation of these devices, users often face the problem of connecting the DVR to your smartphone. And this is very important, as the firmware application allows you to maximize reveal opportunities and exploit the full potential of registrars.
For the convenience of our customers, we'll show you how to connect the DVR to your smartphone Xiaomi 70mai. And do it on the example of the model Xiaomi 70mai Dash Cam Pro Midrive D02.
Application Installation
To begin to connect the car DVR to your smartphone, you will need to install on your gadget company 70Mai application. It is available for download on the links:
For on iOS devices.
Once the installation is completed, you should go through a simple registration process, and then log in. In the process of setting up and connecting should definitely give the application access to the geolocation of the mobile device.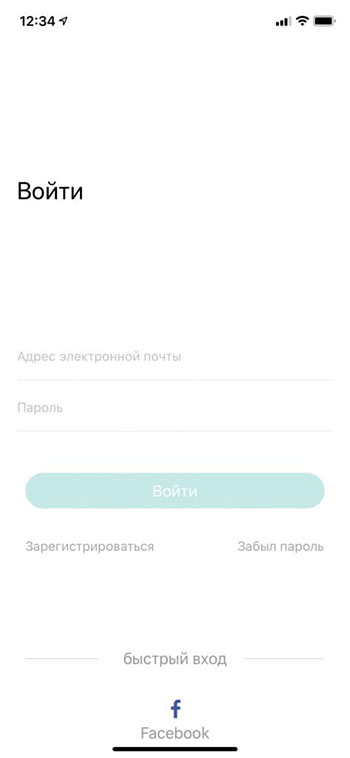 Connect the DVR to your smartphone: step-by-step instructions
Step 1.
Log in 70Mai smartphone application and connect the video recorder to the mains. On the home page of the application is displayed, you should then click on "Add". In the resulting window, you must choose the model of the connected device.
Step 2.
Turn on the car DVR Wi-Fi, as soon as you activate it, the application displays a message prompting you to enter into the mobile device settings and connect to the DVR. Please note that the password set by default-12345678
.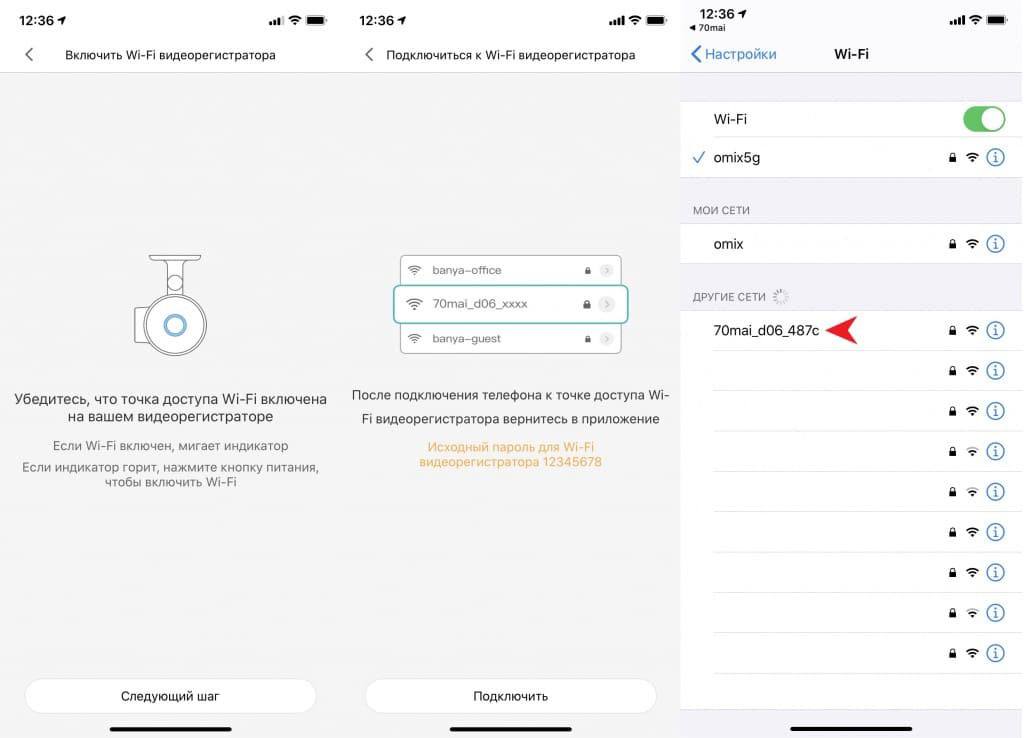 Step 3.
Go back to the application, and on the case of the DVR, press a special button to verify the connection.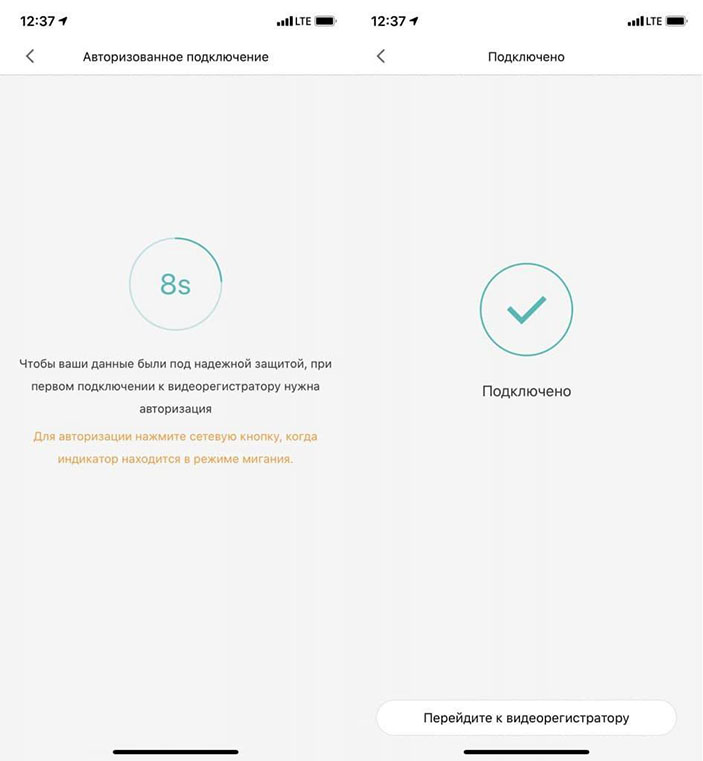 If all the steps are correct, you will see in the application image transmitted by the DVR in real time. It can be used to adjust the viewing angle to accommodate the recorder so that it was clearly visible and everything important is in the frame. car recorder synchronization with the mobile phone allows the driver to view previously recorded and stored video files and download them to your smartphone.
Additional features
Application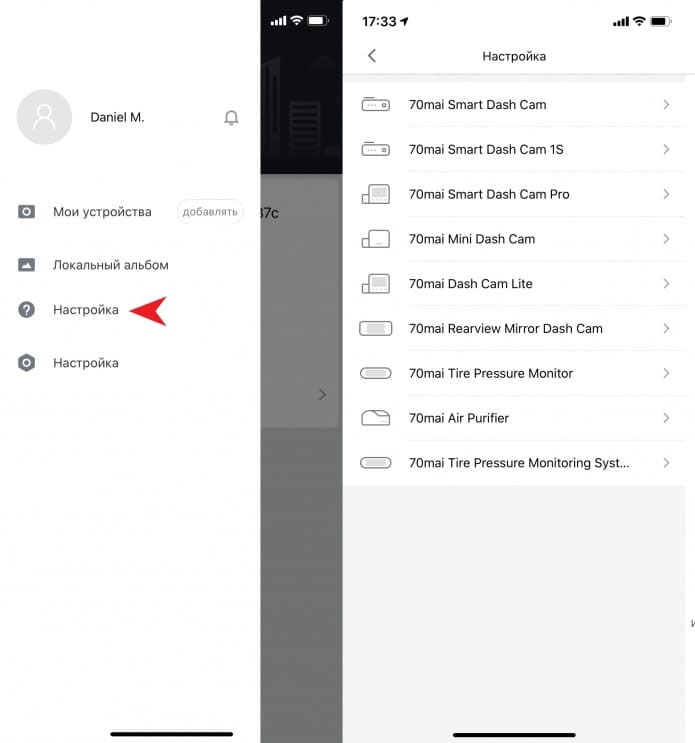 To find out what settings and manipulation allows you to make an application with your registrar, find the menu item "Settings" and go to him. Here you will be able to control the following parameters of the device:
to enable or disable Wi-Fi, change the password;
to adjust the sensitivity of the accelerometer;
to change the volume of the speaker;
to adjust video quality;
to change the time, which is superimposed on the video;
to disable control of voice commands;
to calibrate the camera;
to format the microSD card;
to roll back the device parameters to the factory settings.
Related articles: