How to choose the right car wipers
It is easy to choose a product that is presented on the market in a single form. But what to do with the janitors, who differ in the variety of fasteners, types of mechanisms, design features? How can you make the right choice?
For each car, this purchase will be individual. Useful advice: before you make a choice, pay attention to the old design. In particular-on its size. So it will be easier to navigate in the range.
Wiper Mount Types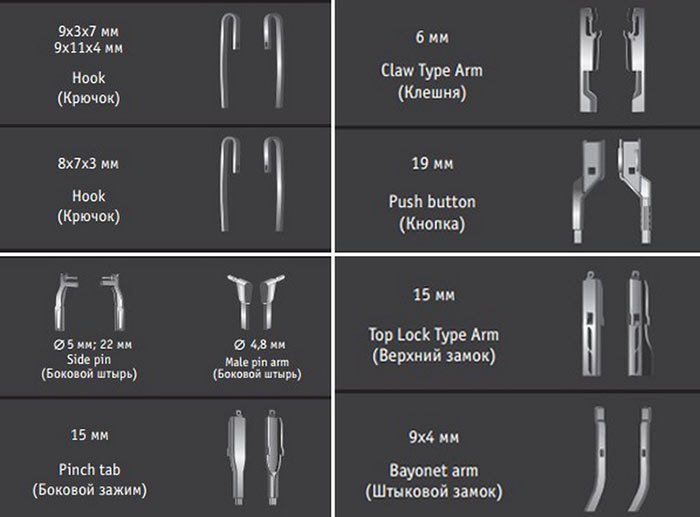 The most commonly used fasteners are in the form of keys. Such models can be easily purchased even at regular gas stations. But the rest of the design will have to pick up in special stores. buy wipers for a car in Kharkov, Odessa, Kiev at 130.com.ua.
Wiper Design: Features
Now two types of structures are most popular: frameless and frame. In the latest models, the case is made in the form of a frame made of metal and in the form of a pin or hook. They are best suited for the warm season. During frost, it is better to abandon such mechanisms, because the water will flow over the frame and freeze.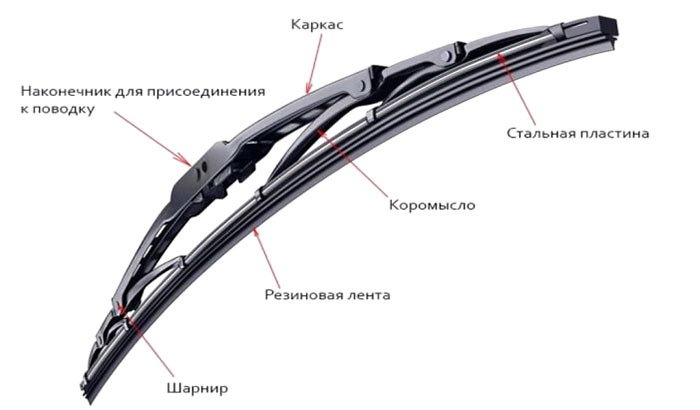 Frameless models consist only of a rubber lining and fasteners on the sides, in the center. Good windshield wipers of this type are made of rubber. It is not recommended to choose devices from another material, since the rubber will wear faster.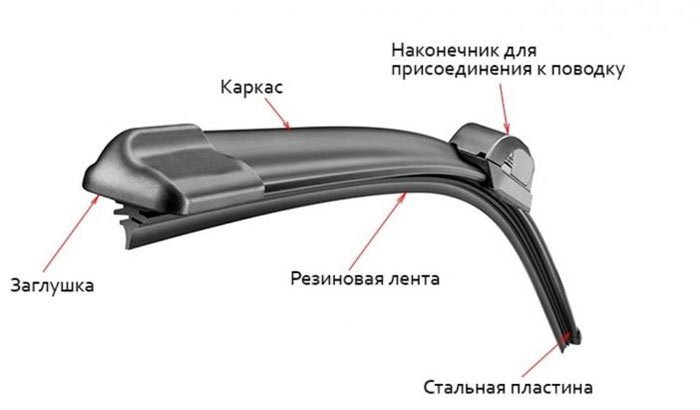 Once at the peak of popularity, there were winter wipers . Their design did not have strong differences from conventional models: a frame wiper with a rubber cover. But since they weighed a lot and had a large volume, they quickly lost their relevance.
In Japanese-made cars, hybrid models are used-frame wipers equipped with a metal casing. They are more expensive than conventional designs, but look stylish and highly reliable. Here, please note that these advantages apply only to the original products, which is not the case with analogues.
In some cars, you can install wipers in the back seat. Experienced car owners claim that in this case it is better to install your own, native wipers or replace them with exactly the same ones.
What you need to know about the rubber wipers?
Do not believe the "experts" who argue that you can independently change the gum. It is not easy at all, even if at first glance the opposite seems. This, of course, used by auto shops, increasing the demand for sets of brushes. But still there are situations where this option is valid. For example, if the mount is very difficult to find in stores or you can install only factory wipers. Good tires will last you up to 9 months.
Materials on the topic