What voltage does the start-stop battery need to be charged?
Cars with the "start/stop" function were specially created in order to ensure fuel economy, in addition, they need a special battery design that can easily tolerate frequent stops and is able to restore capacity faster than conventional batteries in urban driving conditions.
Nevertheless, even though the batteries used in them are more stable, and the machine's design has a special controller that monitors the state of the battery, it is still necessary to recharge the battery from time to time. And it's very important to do it right. Let's look at the features of charging "start-stop" car batteries, what to look for, which charger is better to use and what should be the optimal voltage.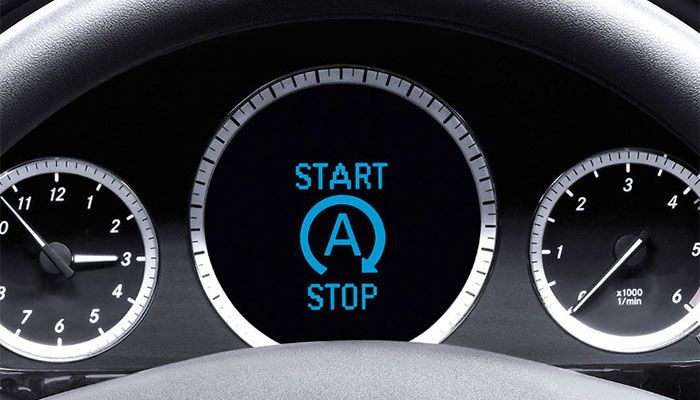 Features of batteries used in car equipped with start/stop systems
In the car, the start/stop function is used to turn off the engine during each braking or at small stops when driving in city traffic jams. At this moment, when the engine is turned off, the on-board electronics: a multimedia system, heating/air conditioning, a DVR and much more-everything receives power directly from the battery. That is, the load on the battery in this case increases significantly. That is why batteries of a special design are installed in such cars.
The so-called "start-stop" car battery must not only work stably and withstand repeated cycles of discharge and charge, but also combine the capabilities of starter batteries, which quickly give off a large current, sufficient to start the engine; and traction, which are not afraid of long discharges.
Taking into account all these requirements, special batteries have been developed that perfectly cope with their work and are excellent for use in vehicles with a start/stop system. These are batteries that are manufactured using EFB and AGM technologies. At the same time, it is worth noting that each of these types of car batteries has certain design features that affect the specifics of the charge. And motorists need to know this before connecting the charger, so that later they avoid problems and breakdowns.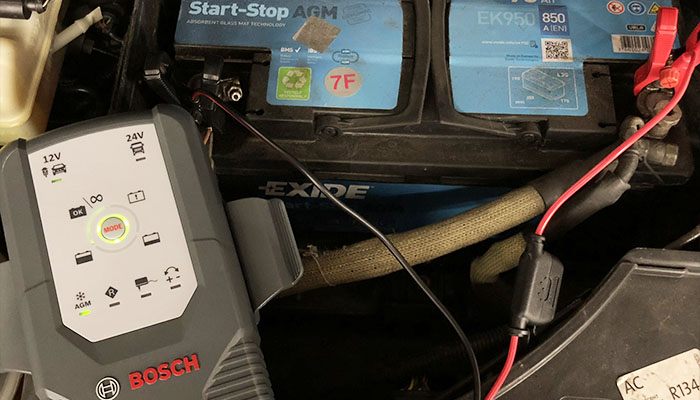 How and how to charge EFB batteries correctly?
EFB batteries differ from conventional automotive acid power supplies by using more massive plates of negatively charged electrodes, as well as electrolyte volume. They also use special envelope separators with an improved micro porous structure. Thanks to this design, they are characterized by increased resistance to strong, deep discharges, and are also able to withstand many discharge/charge cycles. Even if the battery gives up all the accumulated energy without a trace, that is, it is discharged to zero, then with the help of the controller in the car, its capacity will be restored very quickly. It is also worth saying that EFB batteries can also boast of increased inrush currents, when compared with conventional lead-acid counterparts, the starting current will be more than about 30%.
As for their charging, that any chargers are suitable for this purpose, you can take the devices used to restore the classic lead-acid batteries. The best thing, of course, is to choose an automatic charger, since in operation such devices are simpler and more convenient. Only, before starting work, it is necessary to correctly set the recommended indicators of charging current and voltage. It is very important that you can achieve the optimal recovery algorithm, and the battery does not lose its working qualities.
For batteries of the EFB type, the maximum charge limit is set voltage, which can not be exceeded-it is 14.8 volts. And the optimal value for the charging current, as in the case with conventional acid batteries, is 1/10 of the capacity of a rechargeable car battery, which is always indicated on the body of the power source.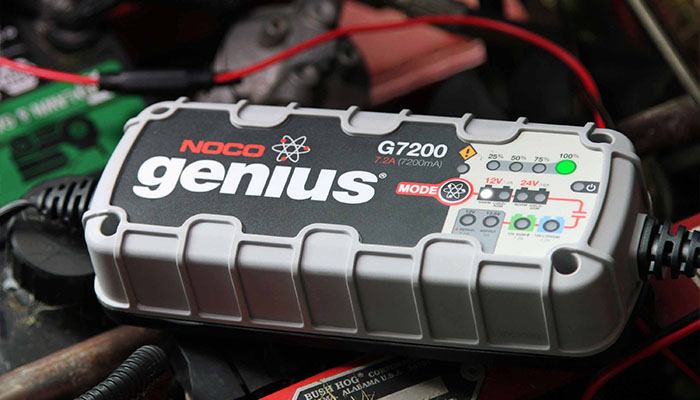 How to safely charge an AGM battery?
AGM-batteries belong to the maintenance-free type, their peculiarity is that inside such batteries there is completely no liquid electrolyte. In fact, acid is there, only it is used not in liquid, but in absorbed form. The name itself already contains a description of the technology-the abbreviation AGM, which actually stands for Absorbent Glass Mat. Inside such batteries there are special separators (mats) made of fiberglass, impregnated with an acid electrolyte. They are very tightly attached to the battery plates, providing the possibility of an electrochemical reaction. In addition, in the accumulators of this type, the blocks of lead plates are very densely pressed against each other, this contributes to a more reliable retention of the active mass on the gratings.
If we consider the main performance characteristics, then AGM-batteries perfectly combine the advantages of traction batteries, which are not afraid of deep discharges, and powerful starter batteries that can quickly start almost any motor. Their starting capacities, like those of EFB batteries, are at least one third higher than standard lead-acid batteries. These power sources have a long service life, as they can withstand up to several thousand repeated cycles of discharging and charging.
Like other batteries, AGM batteries need to be recharged periodically. In general, the procedure is not much different from how other automotive power sources are charged. The main thing is to monitor the level of charging voltage, this type of battery is quite sensitive to sudden surges and voltage drops. There is a certain critical indicator that cannot be exceeded. That is why for them it is necessary to choose special chargers that can provide voltage control and have the necessary protection against overvoltage.
The maximum voltage value set for AGM-batteries is in the range from 14.2 to 14.4 volts. This parameter must be installed on the charger before starting work. And for the current strength, it is recommended to choose the same value, not more than 1/10 of the capacity of the restored battery. Also, to work with batteries of this type, you can use special automatic chargers having a special mode for charging AGM batteries. This is very convenient, since the device will monitor the battery parameters and prevent overvoltage throughout the entire recovery process.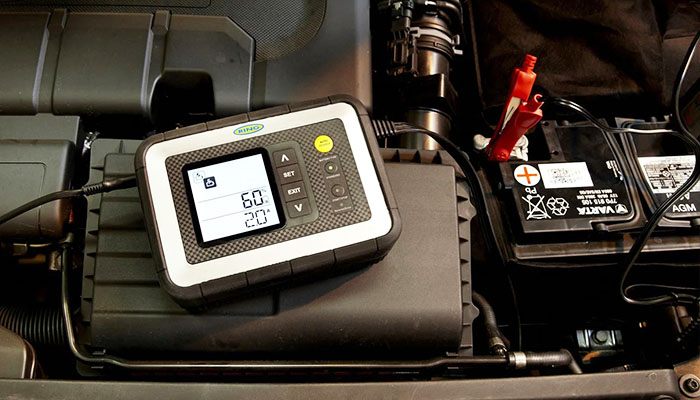 If you need to charge an AGM or EFB battery, then in the online store 130.com.ua you can buy a charger in Kiev, Odessa or Kharkov, which will help restore capacity and return your car battery to working condition. We have a very large selection of a wide variety of automatic chargers from leading brands at affordable prices.
Related materials: