How to Extend Your Generator's Life-7 Tips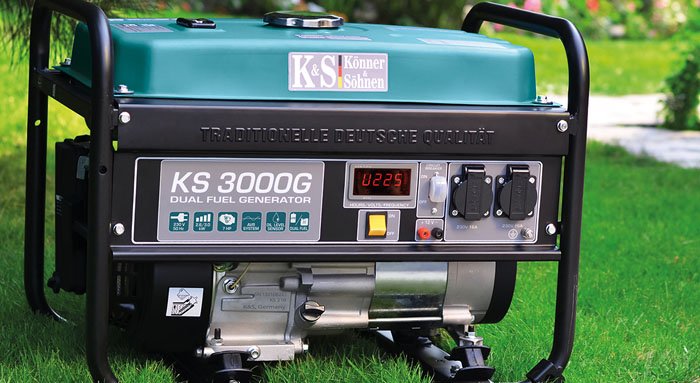 1. Oil. Before each start, check the engine oil level and change it in due time according to the technical documentation. For gasoline and diesel generators, use semi-synthetic grades SAE 10W-30, such as Könner & amp; Söhnen 10W-30. This oil complies with one of the highest world quality classes API SL/CF, prevents the formation of varnish and sludge deposits, has anti-seize and anti-corrosion properties.
2. Filters. Change the fuel filter in time, otherwise it will clog over time and the fuel will be supplied intermittently, which can affect the efficiency of the operation. The engine also requires air supplied to the system through the air filter. If the filter maintenance is not carried out in time, then all the dust in it will get inside the engine and rather quickly lead to a deterioration in its performance, and ultimately to premature wear.
3. Fuel. Refuel the generators only with quality fuel purchased at proven gas stations. The fact is that low-quality fuel contains many impurities, as a result of which, it leaves a sludge in the tank and engine. Subsequently, this begins to affect the operation of mechanisms and leads to the destruction of the fuel system and engine. Store gasoline for no more than 2 months, diesel-up to 6 months, because after six months of storage, the fuel undergoes oxidation, as a result of which it causes more soot and soot during use.
4. Cleanliness. Use the generator away from dusty places, places with high humidity, clean the unit promptly to avoid short circuits. Use a cover when storing the generator for a long time. It is also important to install the generator in a specially prepared place for it on a level surface to reduce vibration and mechanical stress.
5. Temperature. When preparing the generator for winter, observe the rules for its storage. Low temperature negatively affects some parts of the generator, therefore, during long-term storage without operation, preserve the generator. A good solution during seasonal storage without preservation is to start the generator once a month at 1:00 am-this will save the piston system from premature failure.
6. Load. Pay attention to the load if the generator is used for a long time at maximum load, the generator windings overheat and the alternator breaks down.
7. Runtime. Monitor generator runtime and pause for extended run as instructed to minimize the possibility of overheating.
Buy a generator with delivery in Ukraine at 130.com.ua.
Related materials