Active and passive subwoofer-which one to choose?
When creating an ideal speaker system in the car interior, it is very important to use a good subwoofer, it enhances the sound of low frequencies, which gives the music power and richness. But which subwoofer is better-active or passive? The choice of the type of subwoofer for a car is both a complex and easy question. To understand it, you must first find out what are the features of devices of both types, what is their design, their strengths and weaknesses.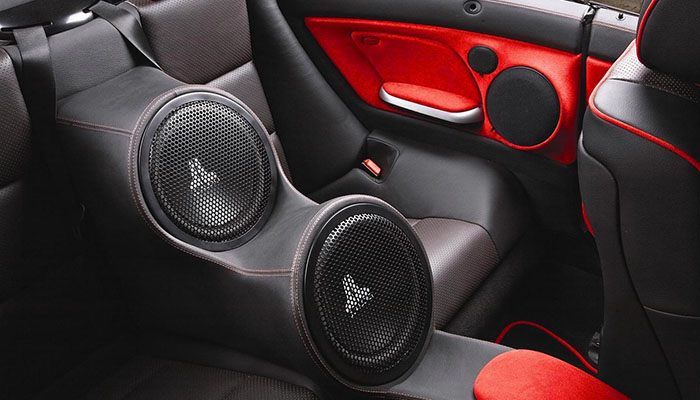 Differences between passive and active subwoofers
Both types of subwoofers have a common purpose and a very similar design, but there is one significant difference:
A passive subwoofer consists of a woofer placed in a chassis.
The active subwoofer is additionally equipped with a sound amplifier in addition to the speaker and body.
That is, we can say that the active subwoofer is the same passive, only with an amplifier, which is located in its case. The subwoofer speaker, offered without a case, can be classified as a passive type, as it does not have a built-in amplifier.
By releasing active subwoofers, manufacturers have already taken care in advance to select and connect an amplifier to the speaker, but the passive driver will have to select and search for an amplifier on their own. Please note that sometimes special kits are offered, which include a passive subwoofer and amplifier with a set of wires required for installation.
Subwoofers can have several versions:
Closed box-forms a sealed volume, inside of which the speaker is located.
Phase inverter-in such a case there is a tap port or slot.
Bandpass (most often used for passive models) is a special case divided into two volumes and having a complex system of drop ports.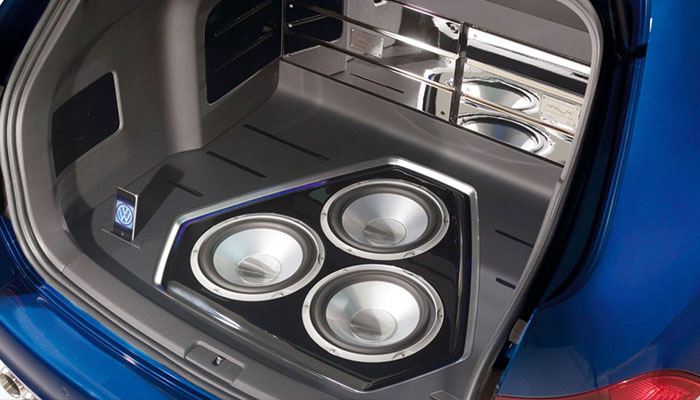 Installation of any type of subwoofer is usually carried out in the trunk of a car. There is a separate type of active subwoofers, which have a compact design, their dimensions allow them to fit in the cabin. They are most often mounted under a car seat.
Features of the active subwoofer
An active subwoofer can be called an ideal device that has everything you need: a sound amplifier, filters for adjusting frequencies, etc. Some models are equipped with additional inputs and outputs for connecting various acoustic equipment. This type of construction is quite popular among motorists.
Pros
Among the advantages of this type of subwoofer are the following:
do not require an external amplifier;
as easy to connect as possible;
compact size;
you can directly connect speakers to it.
Cons
However, they also have their drawbacks:
Strong heating of the case, which can negatively affect the basic electrophysical properties of the subwoofer, which directly leads to poor sound transmission;
Sensitive to high volume, during prolonged use at peak, the case may overheat, even if the subwoofer fails.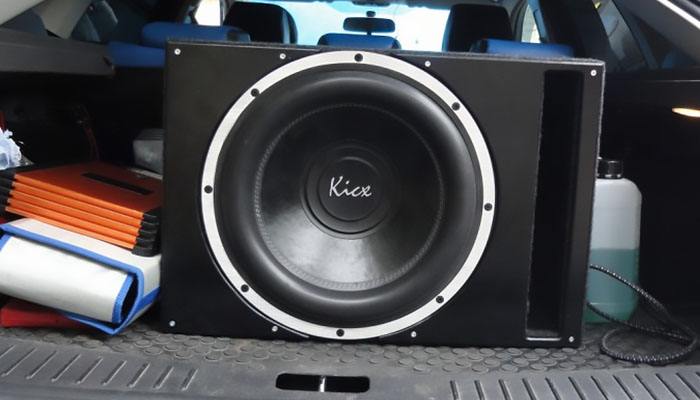 When choosing an active subwoofer, you need to be very careful and focus on the power of the speaker system into which it will be integrated.
Features of passive subwoofers
Passive subwoofers are extremely simple in design, they are reliable and durable. Many music lovers give preference to them, since their use increases the flexibility of the speaker system, because you can independently choose an amplifier with the necessary parameters, as well as additional frequency filters, etc.
Pros
Among the advantages of passive subwoofers, the main ones are the following:
very simple construction;
do not get warm during work;
excellent, stable e sound with clear and rich bass;
there are bandpass class solutions that are rare in active models;
wide possibilities for modification by connecting external additional acoustic equipment;
affordable price-their cost is usually substantially lower than their active counterparts.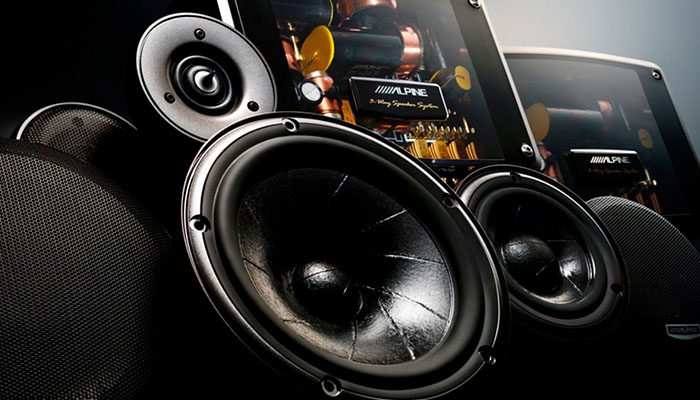 Cons
At the same time, despite the large number of advantages, passive subwoofers have some disadvantages:
An external amplifier is required to ensure their operation. Moreover, the installation of a passive subwoofer in order to improve the sound of existing speakers in the cabin may require a complete replacement of the amplifying components. At this is a completely different cost and time of work.
Only external audio controls are available. In this case, the amplifier is responsible for sound quality, including power and bass saturation. The more customization options it has, the better.
In closed models, depending on the volume, the required power supplied to the device increases exponentially. this is due to air resistance inside the sealed enclosure.
Which subwoofer for a car is better to choose passive or active?
To answer this question, the car owner needs to decide first of all what he needs and what he can sacrifice, since, alas, there is no absolutely ideal and universal option.
If the main desire is to find the cheapest option, then a simple cabinet active subwoofer will do.
When it is necessary to install a subwoofer in the cabin and compactness is required first of all, a compact active subwoofer with seating under the seat will be an excellent solution.
Those looking for the perfect sound quality and power should buy a passive subwoofer.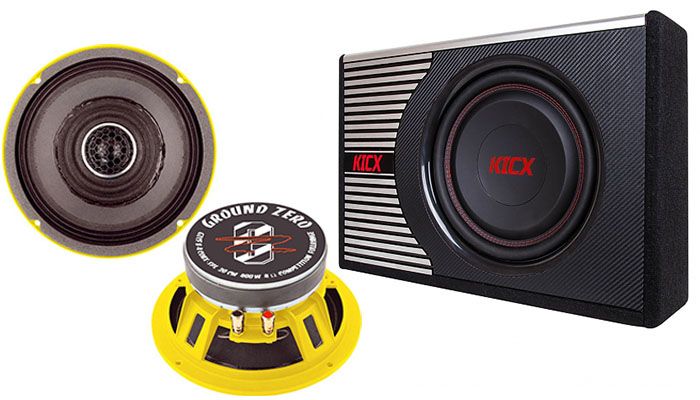 But still, when choosing a subwoofer for your car, you should pay attention to the fact that it is, first of all, an LF component of the speaker system. Therefore, it is very important that the device is combined with all other elements of the system. Only then can you achieve good results and perfect sound.
In the online store 130.com.ua you can buy a subwoofer in Kiev, Kharkov and Odessa of any type, both active and passive. The catalog presents a huge selection of car speakers from leading brands.
Related materials