What is the difference action camera from ordinary video camera?
The Internet is now a huge number of different video content, and every day the number of bloggers is increasing. And of course, need to shoot high-quality modern camera. This is especially true for those who want to create to-date, bright, dynamic content, which is filmed in extreme conditions: the divers, Rufer, climbers, athletes, racers, and many others. And they use to create their clips Special Action Camera. Let's look at what it is, and how they differ from conventional video cameras.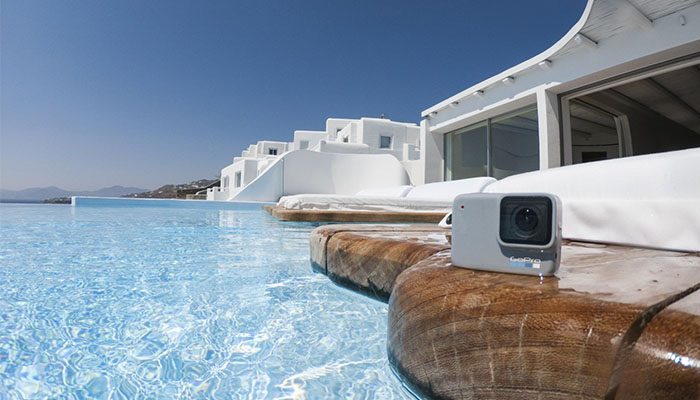 How and when the first action camera?
The first action camera GoPro has established an American company, which has developed a unique structure and introduced a special technology. The company introduced its first camera film GP Hero 15 years ago, in 2005. Then it was not a particular technological breakthrough because it could shoot on film no more than 24 images, for more it was not enough. But a year later came the first digital model, and was later developed and improved model with a built-in memory.
But the engineers did not stop there, and more than 10 years were the development of optimal design and improve the video capabilities of the device. As a result, a new model Hero6 Black. It is an advanced camera with excellent features: shooting 4K resolution is the built-in battery lasts for an hour doing full uninterrupted shooting. This camera can be used for underwater shooting at depths of up to ten meters without additional protective akvaboksa.
Now the market has appeared a lot of companies that offer a variety of models of action cameras for filming extreme example: SJCAM, AIRON, Xiaomi and others. They develop their own models and introduce new technological solutions.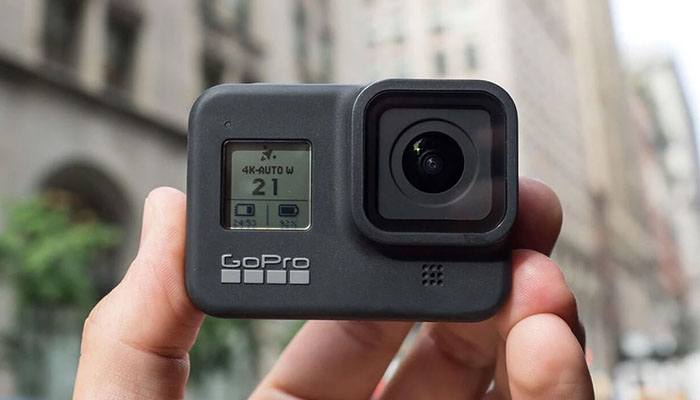 Characteristic differences Action cameras
The main operating features of Action cameras due to their construction, are:
The possibility of shooting at high speed
Action cameras are often used to record video on the move, and then a very important parameter, as the speed of the video. If an ordinary camera records video at 30 f/s, the action-camera typically have an 60 k/s, and some current models, this figure could be even higher.
This is done on purpose, so that the image was not blurred when the video filmed at high speed during the descent from the mountain on skis or on the river on a spoon, ride a mountain bike or a motorcycle, skydiving, etc. In such circumstances, landscapes are replaced so quickly that a simple video camera does not have time to write everything down. Increasing the video rate ensures that the picture will be more clear and you can get impressive Cardo.
The stable operation in extreme conditions
Action cameras guarantee the highest quality in all shooting conditions, even in harsh environments-high humidity, adverse weather conditions, etc. They have a wide operating temperature range at which they can be stably and smoothly functioning, that is, they are not afraid neither heat nor cold. They are not afraid even of falling from a great height, most likely this camera will not be affected and will be able to continue their work.
But the conventional cameras are sensitive to temperature changes, do not like high humidity and fall easily broken, out of order.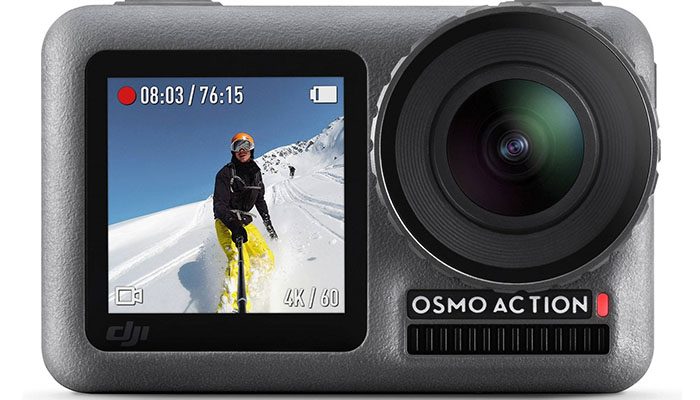 Compact
If a quality classic camera for normal filming in weight about half a kilogram-normal thing, the video in the style of "Action" weight will play a great value. Therefore, action cameras usually do a very compact and lightweight, they can weigh 20-30 grams. With active rest and constant motion on the body weight an athlete capable of playing a decisive role.
The strength of the housing
Generally housing action-chambers made of high strength reinforced plastic or aluminum. Thanks to this device is lightweight but durable. Conventional cameras are made from more simple materials that are conditions of extreme exploitation is not able to handle the load and quickly fail.
Viewing Angle
In order to provide a good overview and a frame contains all that is necessary and not be "blind" zones, action-camera equipped with optics with a wide viewing angle. Typically, it ranges from 100 to 170 degrees. Conventional cameras, this rate is usually lower, although there are exceptions.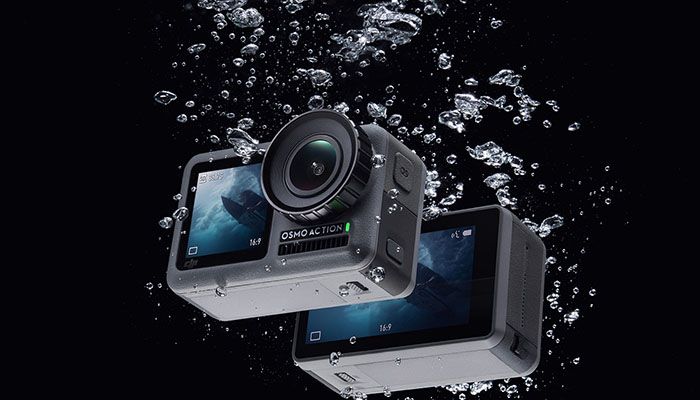 A high level of protection of the device
at high speed and shooting in difficult weather conditions requires that the device is well protected and always ensured the stable operation. Most action cameras have additional protection from moisture, dust, temperature changes. That is, manufacturers are doing everything to make the picture quality whatever the weather was good, without fail. For example, there are even models designed for the following shots at depth. These cameras have a special protective box that can withstand water pressure at an immersion depth of 60 meters.
The possibility of fixing the equipment to any improvised base
Since sometimes remove accounts in a variety of conditions, for maximum flexibility, the device can be fixed to virtually any subject. To do this, the camera equipped with a special design on the housing fasteners, and can be used a variety of additional accessories and mounting, as well as special Velcro, suction cups, etc.
The camera can be easily installed at:
quadrocopter;
bicycle handlebars or motorcycle;
helmet;
on the shoulder;
on various vehicles, and others.
Instead of a conclusion
If you love extreme sports, sports, outdoor activities and want to capture all the fun, the usual camera for this purpose will not work. She can not cope with the shooting on the move, especially at high speed. It is also obvious that not every camera will be able to work well and is stable at high humidity and extreme conditions. They are only intended to capture the ordinary static objects in calm conditions. To capture the dynamic objects is better to choose an action-camera. After all, for that they were created, so that anywhere, in any weather, you can capture amazing shots at any speed.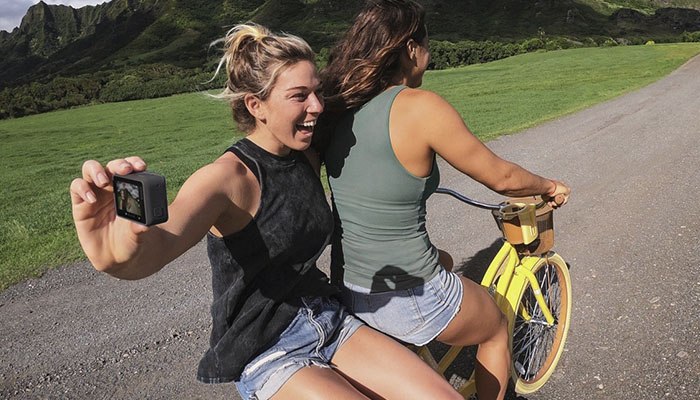 Buy Action camera in Kiev, Kharkov and Odessa, you can online store 130.com.ua delivery in Ukraine.
Материалы по теме