Specifications
| | |
| --- | --- |
| Brand: | Kicx |
| Trade name: | QR-6.2 |
| Model line-up: | Year 2019 |
| Pattern: | round |
| Type: | speakers 16 cm (from 150 mm to 170 mm) |
| Height: | 54 mm |
| Type acoustic: | component |
| Main speaker dimensions: | 165 mm |
| Rated power (4 Ohm): | 75 W |
| Maximum power: | 150 W |
| Impedance: | 4 Ohm |
| Sensitivity: | 92 dB |
| Frequency range from: | 60 Hz |
| Frequency range up to: | 24000 Hz |
| Warranty / Service: | 12 months |
| Price per: | set |
Terms of payment
You can buy car speaker Kicx QR-6.2 in Kyiv and other cities (self-delivery or courier delivery around the city and Ukraine). Possible cashless payment with VAT, online payment by credit card Visa / MasterCard or payment for order upon receipt. With the cost of goods from 1500 UAH there is the possibility of credit programs. On some products, the store provides an installment plan without overpayments.
Description car speaker Kicx QR-6.2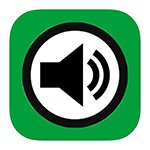 Sound and installation features
The Kicx QR-6.2 component car speaker features balanced bass reproduction. The versatile shape and compact size contributed to achieving the perfect sound without distortion, even with prolonged use at high volume. Qualitatively selected details indicate the desired balance of low and high frequency reproduction. The compact dimensions allow you to install the woofer in regular places of the car doors, and the tweeter in the front rack.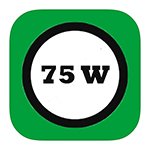 Key performance indicators
The nominal power level of the speaker is 75 watts, and the maximum power declared by the manufacturer reaches 150 watts. The range of reproducible frequencies ranges from 60 Hz to 24,000 Hz. The sensitivity level is 92 dB. The composition of the magnetic system includes a ferrite magnet and a voice coil with a diameter of 25 mm with a nominal resistance level of 4 ohms. These indicators are very important when coordinating the operation of the amplifier and speaker loads.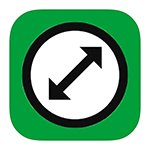 Quality materials
The speaker basket is round in shape and size 6.5 inches (165 mm) is resistant to resonance, because it is made of quality materials. The cellulose diffuser is perfectly balanced for lightness and hardness. Deep bass sound and even sound supply will satisfy any requirements of connoisseurs of quality music in the car. The set includes durable protective nets that will effectively protect the design of the mechanism from mechanical stress.
Kicx QR-6.2 — reviews