Specifications
| | |
| --- | --- |
| Brand: | JBL |
| Trade name: | SPKCB 522F |
| Pattern: | round |
| Type: | speakers 13 cm (130 mm) |
| Type acoustic: | coaxial |
| Main speaker dimensions: | 130 mm |
| Number of bands: | two-ways |
| Manufacturer: | United States |
| Warranty / Service: | 12 months |
| Price per: | pair |
Terms of payment
You can buy car speaker JBL SPKCB 522F in Kyiv and other cities (self-delivery or courier delivery around the city and Ukraine). Possible cashless payment with VAT, online payment by credit card Visa / MasterCard or payment for order upon receipt. With the cost of goods from 1500 UAH there is the possibility of credit programs. On some products, the store provides an installment plan without overpayments.
Description car speaker JBL SPKCB 522F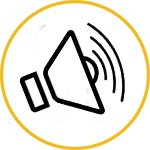 General characteristics of the speaker system
Car speakers SPKCB 522F from JBL is a 2-way system, which is characterized by excellent sound quality indicators. The speaker system will ensure the reproduction of professional sound in the car interior, and its high level of sound pressure will guarantee a vivid impression of listening to your favorite musical compositions. The long-term rated power of the RMS speaker is 45 watts, and the maximum power ratings indicated by the manufacturer reach 135 watts. This model has a wide frequency range, which ranges from 75 to 20,000 Hz. The sensitivity level is 91 dB.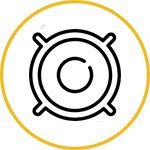 Diffuser material
The speaker acoustic diffuser is made of polypropylene using universal technology. This is a lightweight and at the same time durable material with excellent internal attenuation, which guarantees sound reproduction without distortion. It is also important that this material is resistant to ultraviolet radiation. Due to the reliability of the material, the speakers are able to create clear and powerful notes. The unique speaker design will help adjust the acoustic position to improve sound.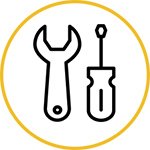 Simplicity and ease of installation
Speakers can easily be installed in special regular places, due to the versatility of the design. So that during installation there are no problems with the upholstery and power windows, special attention must be paid to the specified mounting dimensions. Round speaker basket with frame size 130 mm (5 inches). Depth 45 mm. With proper installation of the speakers, you can achieve high results of purity of sound reproduction. In addition, their appearance is beautifully and concisely, so the speakers fit perfectly into the interior of any car interior.
JBL SPKCB 522F — reviews