Piston or diaphragm autocompressor? What to choose?
A car compressor is an indispensable device in every car. Designed to solve such a problem as a broken or lowered wheel. To serve it for many years, you need to choose the right model, which we will discuss in this article.
These designs consist of a cylinder, a pressure gauge and an electric motor. These mechanisms are fundamental and they determine the quality of work and the functions of the product.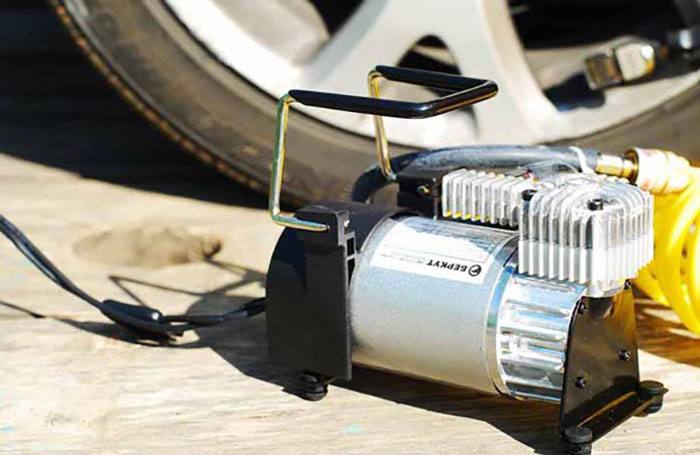 Types of compressors
There are 2 types of automotive compressors: piston and diaphragm. Outwardly, they are not much different, but they have differences in technical parameters.
A piston compressor has its own compression chamber and piston. Here the material plays an important role. For example, some manufacturers use ordinary galvanized steel instead of alloyed. Well, some even make important mechanisms of ordinary plastic. Of course, such devices will cost less, but is such a savings justified?
Membrane models are equipped with a membrane sheet, which provides air pumping due to reciprocating movements. Such devices rarely fail, because in them the number of rubbing parts is minimized. Well, if a breakdown happens, then it is easy to fix, because the membrane is easier to replace.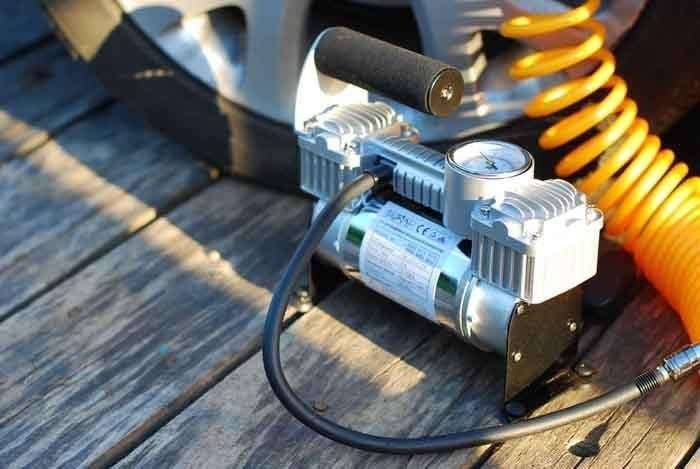 Advantages and disadvantages
Both membrane and piston compressors have their advantages and disadvantages.
Advantages of a piston compressor: a high power rating and the ability to use in any weather.
Disadvantages of a piston compressor: problems with repairs, since the piston and cylinder cannot be replaced, and the structure is overheated.
Pros of a membrane compressor: high reliability and easy repair.
Cons of membrane models: lower power and inability to use at low temperatures.
Please note that you should not chase for large indicators of power, because it is needed only for trucks and special equipment.
Choosing a car compressor: what to consider
So, to choose the right device, consider the following characteristics:
Pressure. There is not always advisable to chase the high rates. By the way, many manufacturers deliberately overstate it. The real limit of any model is 8 atmospheres.
Performance. This parameter is taken into account with the diameter of the tire. For example, for 14-inch tires will be enough and 40 l./Min.
Power: from the built-in battery or car network. Of course, the first option is much more practical.
The type and accuracy of the gauge: a switch or digital. Possible error should be minimized. It is better to choose digital gauges, as they are highly accurate.
So, the portrait of an ideal model-with a pressure of up to 8 atmospheres, optimal performance in relation to the fit diameter of tires, built-in battery and digital gauge.
Useful autocompressor features
Many compressors can be used for more than tire inflation. So, devices can be equipped with the following useful features:
Automatic shutdown when a certain indicator is reached, overload.
Bleed air with a special valve.
Air exhaust to collapse an inflatable product.
Flashlight for comfortable night work.
Adapters for using the compressor with other products.
We also recommend choosing devices with a metal casing. Such devices are more durable. And if you choose a model of plastic, then it must be frost and heat resistant. Practical cable length-3 m. At the same time, it should be solid, free of defects.
At 130.com.ua you can buy an autocompressor in Odessa, Kharkov and Kiev at 130.com.ua with delivery by Ukraine.
Materials on the topic