Best car alarms: selection criteria
When choosing a car alarm, it is important to choose a system that will provide a high level of protection against any type of threat.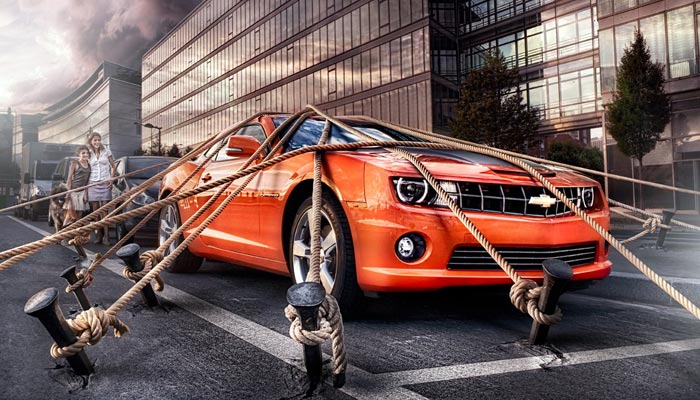 Among the main parameters that affect the quality of protection and the reliability of the system, there are several:
Type of radio signal coding. It is this parameter that affects the degree of protection against signal interception by code grabbers. The dialogue code is considered to be more perfect, it provides good protection, since it involves not only a signal, but also a verification code, otherwise the system will not be disarmed. As for the range, the 433 MHz keyfobs are gradually being replaced with modern high-frequency variants of 868 MHz and 2.4 GHz. Updated models make signal interception more difficult for code grabbers.
Validation. This parameter defines the method by which the system identifies the owner and eligibility of access. A high-quality system, in addition to the radio commands from the key fob, use RFID tags or a special PIN code.
Tracking and geolocation. Modern security systems not only protect against unauthorized access to the car's interior, but can also monitor the object. They constantly monitor the geolocation of the vehicle, preserve its route due to the introduction of modern technologies: GSM networks and satellite GPS monitoring.
Engine start system. Engine pre-start is a popular feature among drivers. It doesn't affect the level of protection, but increases the comfort of using the system.
Connection via CAN (LIN) bus. This function is needed when creating complex security systems, or when installing the system on modern cars, where it is impossible or difficult to implement an analog type of connection.
Number of active guard zones. This parameter indicates what possible triggers the system will support. In addition to the standard list: "opening doors/trunk/sharp bump/hood/ignition on", modern car alarms must have a tilt/roll sensor. It allows you to quickly respond when trying to tow or jack the car.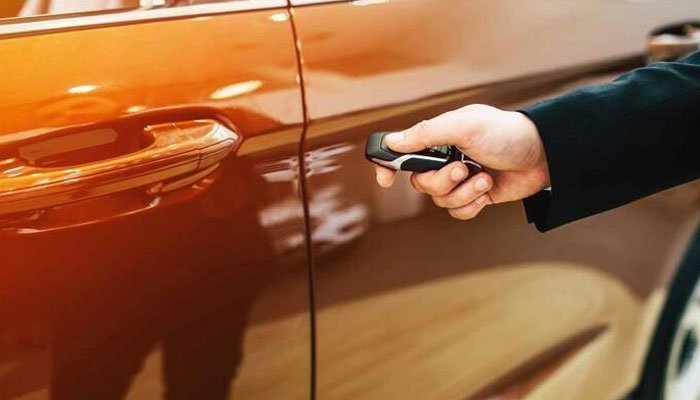 We bring to your attention several models of car security systems that are distinguished by a high level of protection, simple and convenient to operate.
Pandect X-1900 BT
This model has a good complete set and equipment. It has a keyless immobilizer crawler, a built-in GSM module, GPS/GLONASS support, dialog coding, a built-in Bluetooth module and many others. This security system provides a good level of protection.
It is worth noting separately that this alarm refers to microsystems, that is, the main unit is small in size, which greatly expands the installation options and simplifies installation. That is, such a system can be installed even where there are significant restrictions on the available space for the placement of the control unit.
+ Pros:
The ability to clone standard immobilizer chips.
Small block sizes.
Convenient management from mobile devices.
Remote control of engine heating.
Hands-free range adjustment function.
Connection via the CAN bus.
Auto start engine.
Siren included.
- Cons:
There is no connector for connecting an external GPS antenna.
Pandora DX-9XUA
This is a reliable two-way security system for a car. The model is equipped with a "long-range" key fob with a dialogue code and an operating frequency of 868 MHz, supports wireless Bluetooth connection, that is, even if you forget the key fob, the machine can be opened using the phone. Also, using the phone, you can adjust the system settings, manage autorun and view the history of events. In terms of price, quality and functionality, this is a very worthy and interesting option, which is definitely worth considering.
+ Pros:
The ability to clone standard immobilizer chips.
Convenient management from mobile devices.
Remote control of engine heating.
Auto start engine.
Availability of CAN module.
- Cons:
There is no siren in the kit.
StarLine S66 BT
This car alarm is a reliable protection system, equipped with optional GPS monitoring, autostart system, support for Bluetooth-authorization, GSM-module. This is a modern two-way system with dialogue code. The smart dialogue system provides protection against any code grabbers, almost completely eliminating signal interception and copying. It is controlled not only by a standard key fob, but also has the ability to connect with StarLine-authorization via smartphone or tag. In addition, PIN authorization is available. Separately, it should be noted the use in this system of special 3D-control sensors that notify the owner when trying to evacuate or jack the vehicle.
+ Pros:
A wide selection of flexible settings and scripts.
Good anti-jamming protection.
GSM support.
Uninterrupted operation in a very wide temperature range from -40 to + 85 ° С.
Remote control using a mobile phone.
The StarLine ikey system, which provides for bypassing a standard immobilizer.
Can work directly with 4 digital buses (2CAN + 2LIN).
Remote engine startup function.
Low energy consumption.
- Cons:
For proper installation, you will have to use the services of an experienced wizard.
Ghost 730
This is a reliable modern car alarm system created on the basis of Slave technology, which has 3 effective protection circuits, each of which has its own way of switching off. By activating three-circuit protection, you can achieve maximum protection efficiency. The system supports several identification options: a standard car keychain, a radio tag operating at a frequency of 2.4 GHz, a PIN code that is entered using standard buttons. There is a built-in immobilizer.
This model also has a number of additional functions that make the use of the alarm system as comfortable as possible: the function of closing the windows when the guard is turned on, automatically locking the central lock when the car starts moving.
+ Pros:
Good anti-jamming protection.
Possibility of completely hidden installation of the system.
Uninterrupted operation in a very wide temperature range from -40 to + 85 ° С.
Low energy consumption.
Intelligent shock and tilt sensors.
- Cons:
Pandora DXL 4950
This is a modern two-way security system that will reliably protect the car from theft. It is equipped with a two-sided keyfob transmitting an encoded signal (dialogue code) at a frequency of 868 MHz. Due to the use of the integrated IMMO/KEY interface and the Pandora CLONE service, there is no need to leave one of the standard keys in the crawler, duplicate or purchase an additional keyless crawler - the Pandora DXL 4950 is able to programmatically bypass the standard immobilizer. To authorize the owner, a contactless tag or a smartphone with Bluetooth Smart can be used - as soon as any of these devices approaches the car, the system will automatically disable the alarm, as it recognizes the owner. And keep in mind that without authorization, the car will not be able to move, because when you try to start moving, the engine will shut off immediately.
The system supports the remote start function of the engine from the key fob or via telephone. You can also pre-schedule the time to start automatically, or
control preheaters. These features enhance the usability of the vehicle.
+ Pros:
Convenient management from mobile devices.
Support GPS, Bluetooth.
3G/GSM modem.
Remote control of engine start and heating.
Connection via the CAN bus.
Siren included.
- Cons:
There is no siren in the kit.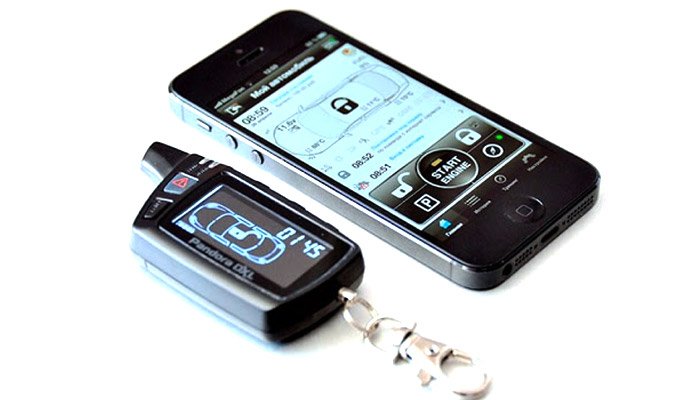 All reviewed alarms provideThey have a high level of protection, are simple and convenient to operate. The choice depends on financial capabilities and a set of functions that are of priority for you. In our online store 130.com.ua you can buy a car alarm in Kiev, Kharkov or Odessa. Our catalog contains protective systems from the best manufacturers at competitive prices.
Related Content