Which is better to choose xenon or LED lamps for the car?
The rapid development of technological progress, which is observed in recent years, has affected such an industry as the production of car headlights. Old lighting technology is gradually becoming irrelevant, giving way to more efficient and productive modern lighting systems. Therefore, many car owners are interested in: what to choose? Which lamps are more reliable and guarantee good lighting in all weather conditions? One of the most popular among modern drivers types of headlamps are xenon and LED. They show very good performance, but have their own characteristics that should be considered when choosing.
Xenon Car Lamps
The design of xenon lamps is very simple; they have an ignition unit connected by wires to a bulb in which a pair of electrodes is placed. This flask inside is completely filled with a special inert gas-xenon. Hence the name of this type of automotive lamps. The principle of operation is also quite simple-the unit supplies a high voltage of about 25,000 volts to the electrodes, which leads to the formation of an electric arc between the electrodes, which in an inert gas lights up, forming a rather bright light beam.
The operating temperature of xenon-based lamps ranges from 4,000 to 6,000 Kelvin, and the luminous flux power ranges from 2,000 to 4,000 lumens. In this case, the luminescence temperature of xenon lamps can range from 3,000 to 12,000 Kelvin, which guarantees a high luminance brightness. In color, their light is closer to white, sometimes with a bluish tint. The level of energy consumption of these lamps is quite small and is about 30-50 watts.
Thanks to its performance, xenon car lamps are capable of delivering a powerful light beam that provides excellent illumination of the road in all weather conditions. Also among the advantages worth noting the long service life and
LED Car Lights
LED lamps have no gas and mercury, so they are considered more environmentally friendly and resistant to loads, and also have a very long service life. In them, the light source are special elements-LEDs, and, the more of them, the lamp will shine brighter. By their structure, LEDs are multilayer semiconductor crystals capable of converting electrical energy into light rays. They are capable of producing a luminous flux of high power, close to natural light-up to 8000 lumens. The light temperature of this type of lamp is about 5500-6000 Kelvin.
LED car bulbs are considered quite economical, since they consume quite a bit of electricity, about 25-55 watts. One of the main features of this type of headlamps is the ability to create unique shapes, so manufacturers often create LED models with a unique design. A variety of the offered forms differs in originality and refinement.
This type of autolamp guarantees very good visibility in all conditions. It is possible to place several dozens of LED elements in them, which will be able to produce a powerful luminous flux, illuminating all the space in front of the car. As a result, visibility is ensured during driving very well, moreover, since the luminescence is very close to natural light, this avoids the glare of oncoming cars. This minimizes the risk of accidents on the road, increasing driving safety.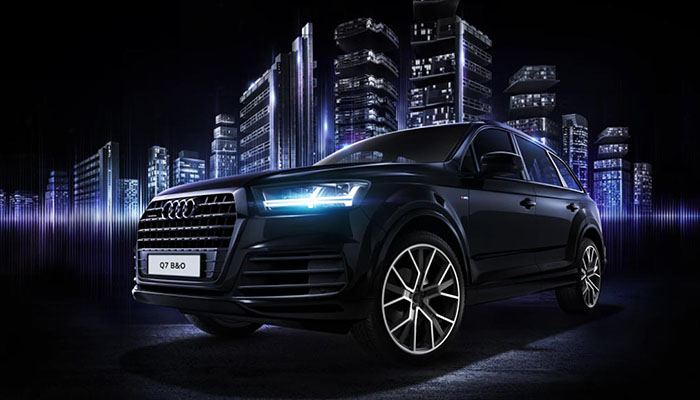 The main differences between xenon and LED headlamps
Autolamps of both types have significant differences in their design and functional parameters, among the main ones the following can be identified:
LED lamps, unlike xenon and bi-xenon, reproduce more luminous flux and give a more directional light, but do not blind oncoming cars.
The working life of LED lamps is higher than that of xenon. In particular, for xenon lamps it is about 3,000 hours, while for LEDs the indicator is several times higher.
Installing LED lamps is extremely simple. If it is necessary to go to a specialized workshop to install xenon lamps, then in the case of LEDs, complex manipulations are not required. It is enough to unscrew the old lamp and screw in a new LED.
Xenon lamps practically do not heat up, while LED lamps can get very hot and require a good cooling system. Therefore, cheap LEDs with poor cooling usually do not last very long.
Cost. This is also one of the important differences. Xenon lamps are more affordable than LED ones.
Both options are actively used as a car light system. Of course, they have their pros and cons. Which option to choose everyone decides for himself, we hope the above information was useful and will help make a choice. And buy car lamps in Kiev, Odessa and Kharkov, you can always in the online store 130.com.ua.
Materials on the topic