USB and AUX connection, how do they differ?
Almost all modern head units have special connectors for connecting mobile phones, tablets, etc., which then allow you to play music from iPhone or Android devices. Two types of USB and AUX connectors can be used for this. Let's take a closer look at the features of these two connection options, their capabilities, advantages and disadvantages.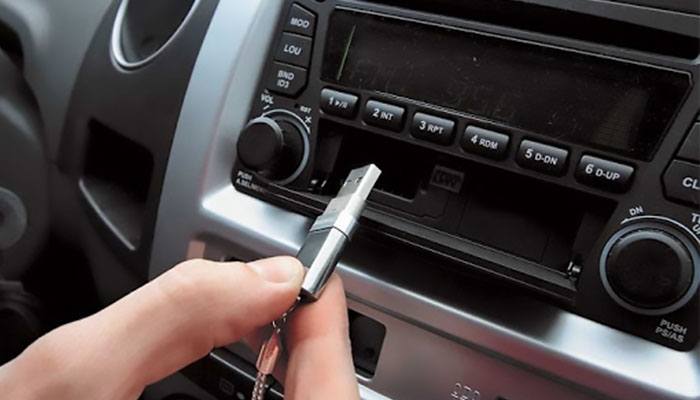 How is a USB connection different from AUX?
The main difference between USB and AUX outputs is that the first sends the digital data to the head unit in raw form, and the second sends the analog audio signal in the processed form. In fact, this can be compared to how data is transferred to a PC via a USB cable, listening to music through headphones-which are analogous to an AUX cable.
At the same time, it is natural that each of the considered connection connectors has certain advantages. In particular, by connecting the smartphone via USB while listening to the music recorded in it, you will receive sound in the best quality. Moreover, the AUX input allows you to use more devices. At the time of transferring sound to the car's head unit using a USB cable, it is processed, and in some cases it may even be possible to control playback using the resources of a specific model of car radio.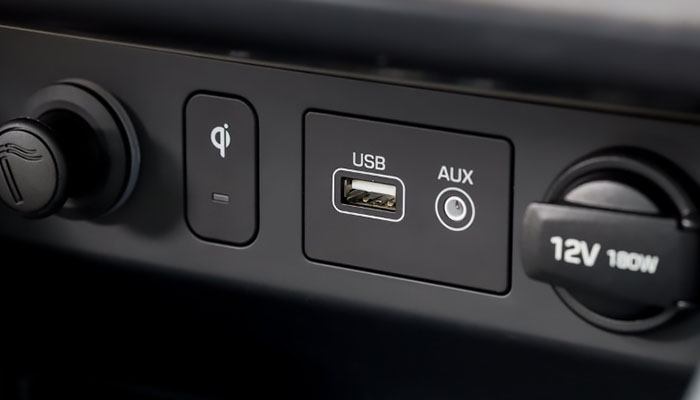 Advantages and disadvantages of USB connectors
The main advantage of a USB connection is its high sound quality. When a mobile device is connected to the radio via USB, raw data is transmitted, as we said earlier. And then the head unit then provides processing of audio tracks and their decoding into an audio signal. Since each radio has a built-in amplifier and sound is reproduced through external speakers, the audio output is output in good quality. Much better than if it were processed using a portable MP3 player or a mobile device via AUX.
Some car radios have the ability to directly control the iPhone, which is only available using a USB connection. It is not only safer, but also much more comfortable. After all, controlling playback from the head unit is simpler and more convenient than messing around while driving with a mobile, if you need to change the song in the playlist, select a track, or adjust the volume of the music. The presence of such functionality directly depends on the model of the head unit. Therefore, if you need the availability of such capabilities, you should find out before buying a radio.
Of course, despite the significant advantages, the USB connection has some disadvantages. The most basic is non-universality. If the AUX IN output is suitable for connecting almost any portable audio device, then USB compatibility most often has certain limitations.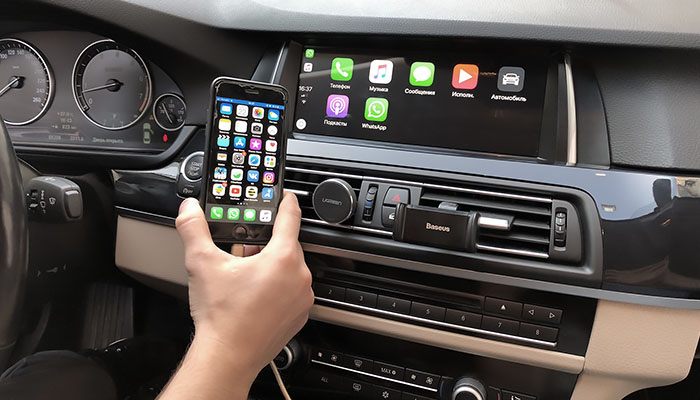 Advantages and disadvantages of connecting via AUX
The most common AUX-jack is a standard 3.5 mm jack, it is the same TRS/TRRS connection jack used in any headphones. Therefore, if it is indicated for the radio that it is equipped with an "AUX input", then we are talking about a connector to which headphones or any other audio source (smartphone, tablet, MP3 player) are connected using a 3.5 mm TRRS cable, using the "male" method to dad. " The main advantage of the AUX input is its versatility, with it you can connect almost any sound device. In some cases, a special adapter is required. That is, you can easily connect any smartphone to the radio: iPhone or Android device.
Among the disadvantages, the most significant is the low quality of sound processing, which can adversely affect the quality of playback. Here the fact is that there is a significant difference between what kind of sound will be output in the car stereo and headphones. By themselves, any headphones are small and not equipped with a mechanical drive. And any car audio system, even the simplest one, always includes an amplifier, even if it is built into the head unit, but it is there, and powerful speakers.
With this type of connection, the entire process of processing audio files occurs on a mobile device. And of course, that smartphones were created to work specifically with headphones, so they do not have an amplifier or the ability to connect speakers through linear outputs. This can lead to lower audio quality than listening to it via USB. Sometimes noise and other interference may occur.
As you can see, these connections have significant differences, however, in different situations both considered connection options may be relevant. It is best that the head unit has both connectors at the same time, then you can choose the best and most convenient in each case.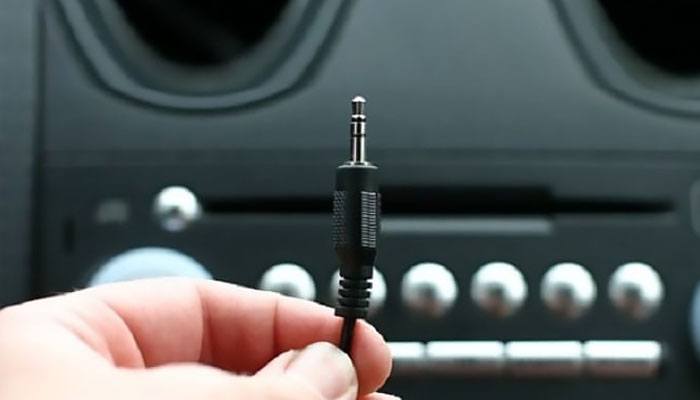 In the online store 130.com.ua you can buy a car radio in Kiev, Kharkov or Odessa with USB and AUX connectors. We have a very large selection of models from the best brands in our catalog.
Related materials: