Why do I need a car audio amplifier?
Today, many cars auto acoustics come as standard. For some, this is enough, while others want to improve the sound quality of the music, so they are thinking about installing a subwoofer. In this case, you cannot do without a sound amplifier.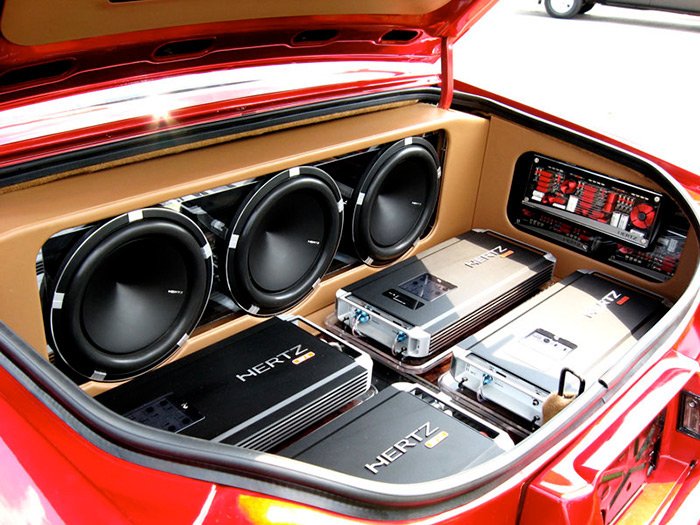 Which one to choose?
According to its characteristics, the amplifier must comply with the parameters of the speaker. If the power and impedance of the speakers are not suitable for the capabilities of the amplifier, then the latter can quickly fail or the sound quality will only deteriorate.
Remember! The input impedance of the speakers should not be lower than that supported by the amplifier.
Note that the purchase can not be a budget, even though the device is quite compact and it seems insignificant. To avoid wasting money, we recommend choosing models from proven manufacturers-JBL, Pioneer, Kenwood.
Amplifier Specifications: What's Important
Class: A, B, C, D, AB. The most common are AB and D classes.
AB-high quality output quality, but low efficiency. Because of the latter, we have other drawbacks: low power output and large size. For example, 100 watts. we only get 50.
Amplifiers D do not use power transistors. So, if we take two models of the class AB and D, then in the second version we will get a large output power and small dimensions. The efficiency in this case reaches 95%.
Number of channels
Monoblocks are designed to connect a subwoofer to an already installed audio system. There is no need to have a high-pass filter, because there is no sense in connecting high-frequency devices. But the presence of a low pass filter is mandatory.
To connect powerful subwoofers, you need an ultra-low-pass filter: it will remove frequencies below 20 Hz that are not audible to us, but harmful for the devices themselves.
Dual channel amplifiers are more versatile models. Can be used to connect two speakers or a subwoofer on a bridge circuit. Equipped with low and high-pass filters.
Three-channel amplifiers are needed to connect 2 speakers and 1 subwoofer. Often assume additional functions, for example, the filter of especially low frequencies and bass adjustment.
Four-channel-designed to build a whole audio system. Each of them is equipped with a crossover, so you can use an amplifier to connect 4 speakers separately or 2 speakers and 1 subwoofer.
Five-channel channels are needed to connect 4 speakers and 1 subwoofer.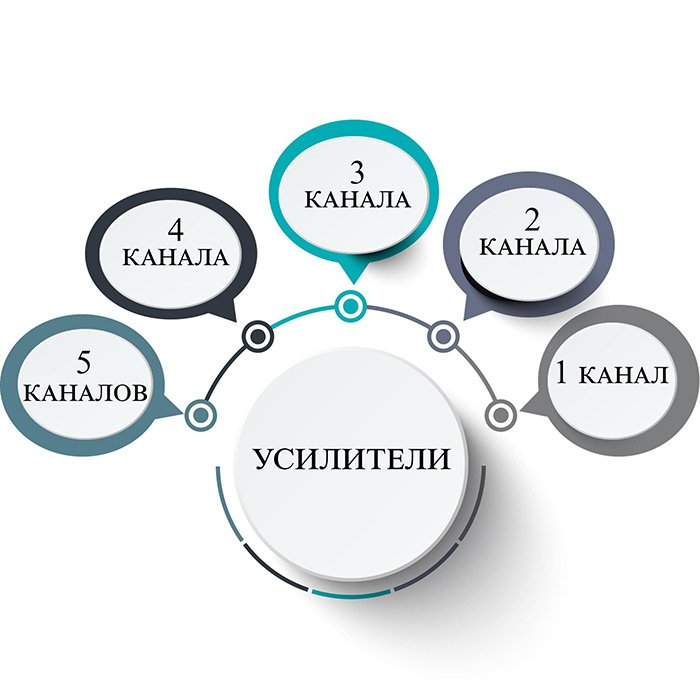 Rated output power. This is one of the most important indicators of devices that manufacturers use: indicate a number indicating peak power or consumed. In general, this parameter does not show the actual power output. You can buy a car audio amplifier in Kiev, Kharkov, Odessa with delivery in Ukraine at 130.com.ua.
Let's understand the indicators:
rated output power-a parameter with which the amplifier can operate for at least 1 hour;
peak power is a parameter with which the amplifier can operate for a short time.
There is one pattern: if the resistance of the speakers increases, then the power drops accordingly.
Minimum and maximum reproducible frequency. Typically, indicators are in the range of 20-20000 Hz. Sometimes the limits increase, but it makes no sense. In single-channel amplifiers, the maximum frequency is 250-300 Hz. And this is enough, because the device does not need to reproduce higher frequencies.
If you value sound quality, then it is important to consider the distortion factor and the signal-to-noise ratio.
Pay attention to sizes. If the amplifier is volumetric, then it is important to provide in advance for it a place that will be protected from mechanical damage, dust and water, but with free air access.
Watch car amplifier video reviews
TOP-3 auto sound amplifiers
Materials on the topic: