Choosing a native receivers on Android: which parameters should you look at before buying?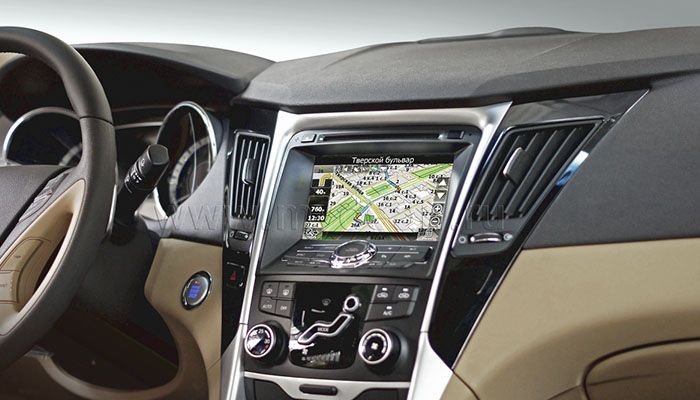 Modern full-time recorders these are advanced devices with a wide range of functions capable of solving various tasks. Manufacturers equip them with modems for Internet access, Bluetooth and Wi-Fi modules, navigation systems, etc. Many such multimedia systems work on the Android OS, which significantly expands their capabilities.
We'll talk about them in more detail, consider the main advantages and features of this type of radio tape recorder, and also tell you what to look for when choosing a device.
Benefits of the recorder on Android
In-house recorders running on Android have quite ample opportunities that make their operation as convenient as possible, in particular, the following important features can be identified:
a large number of available applications;
the ability to support a variety of vehicle functions;
good performance;
simple navigation and intuitive control;
open source.
Features that Android headsets have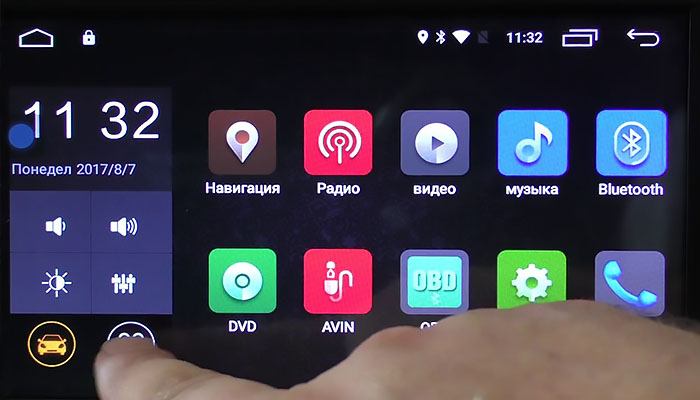 Listening to music and watching videos
Almost all Android devices are capable of playing audio files of all the most popular formats (FLAC, MP3, WavPack, ALAC, WMA, Real Lossless, etc.), movies (MPEG-4, AVI, 3GPP, AVC and WMV). In addition, since they have access to the Internet, this allows you to access directly from the device itself to the online services: YouTube, Vimeo, etc.
Mobile Wireless Connection
Almost all models of head units on the Android OS have a built-in Bluetooth and Wi-Fi module, with which you can connect various mobile devices to the radio tape recorder, transfer data and access the Internet.
Navigator Function
Many models have a built-in GPS module, which allows you to provide the most convenient orientation of the terrain. In addition, if you have an Internet connection, you can additionally use Google maps.
Voice Control
Android receivers are equipped with a voice control system that allows the driver to perform a variety of actions without being distracted or taking his hands from the steering wheel. For example, voice commands can include music, answer calls, control the navigator, switch the radio, and more.
Parktronic and all-round
It is possible to connect additional equipment to modern head units-sensors and cameras that will display the data necessary for comfortable parking on a monitor. In addition, you can display data from the front cameras and store recordings in the memory of the head unit.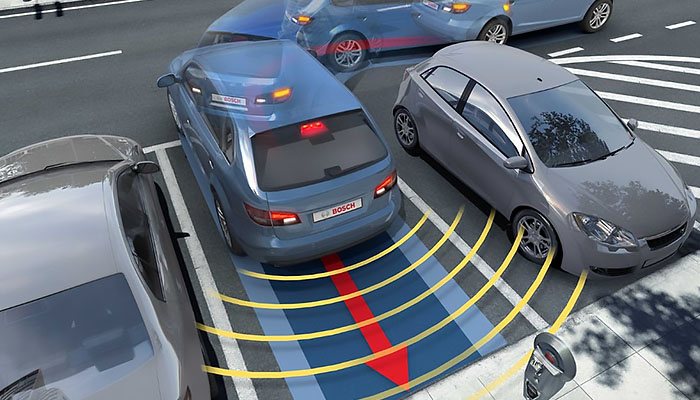 Working with office applications
Android receivers install many applications that business people need. With this head unit, you can receive and send e-mail, view and edit documents, spreadsheets, presentations, etc.
What to look for when buying a car native receivers on Android?
Now the market offers a very large selection of full-time car stereos, so making a choice is always difficult. But you should always strive to ensure that you get the most comfortable to use, reliable and productive device. There are 4 main parameters that you should look at before buying.
Monitor type and size
Different models may have a different type of screen: LED or TFT. The second is cheaper than the first, but in the sun on such screens most often the image is hard to see. Of course, it is better to choose a device with a high-quality and bright display, so that you can easily view the image on the screen regardless of the weather and time of day. Modern LED displays provide high brightness and sufficient viewing angle.
As for size, manufacturers often offer models with a screen from 6 to 10 inches. Here the choice should be based on personal preferences and financial opportunities. Just be sure to look also at the resolution. On small monitors, even 800 × 480 pixels may be enough, while on 10 inch this resolution will give a poor-quality and fuzzy image. For them, a resolution of 1024 × 600 pixels and higher is recommended.
Also, do not forget about the type of sensor. Resistive is not afraid of pollution and responds well to pressing with any object, but capacitive are sensitive only to pressing a finger-ndash; he will not react in a glove.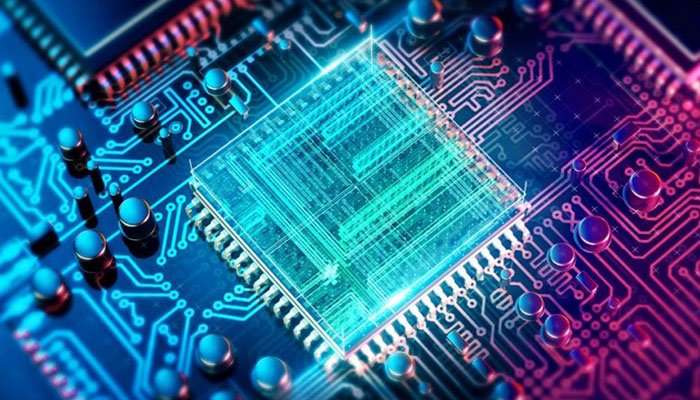 Processor and operational memory s
Hardware is a very important parameter that directly affects the speed and performance of the device. If you are going to connect many external devices to a standard radio tape recorder, then a more powerful & laquo; iron & raquo; will be required. For example, if the main task is & ndash; just playing music and navigation, you can take a simple device with a single-dual-core processor and 512 MB of RAM. When additional cameras and sensors are connected, a more powerful quad-core processor with 1-2 GB of RAM will be required.
Android OS Version
Everything is very simple and obvious. The newer the operating system version, the more stable and more efficient the head unit will be. The latest versions of applications and updates will be available to him. When using some older versions, certain difficulties may arise. It is now recommended to take devices with an operating system version of Android 7.0 and higher.
Support for regular auto features
Modern technologies provide an opportunity to use the car radio not only as a music player, they can be integrated into the car system and support many of the regular functions provided by the manufacturer to increase driver comfort:
climate control;
parking mode;
light level adjustment;
remembering the actions of the onboard computer.
If the head unit supports them, then you can control everything directly from the radio.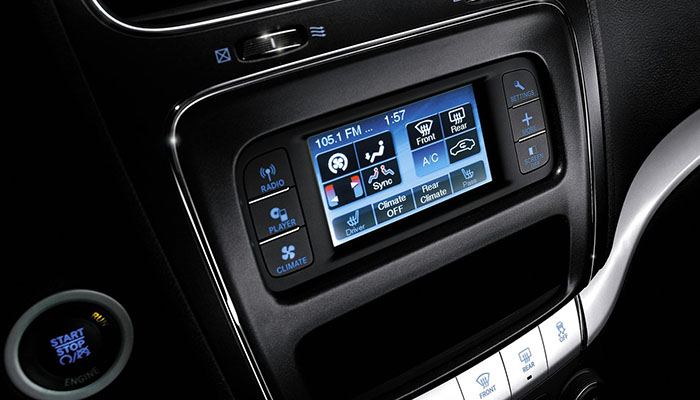 Which brands are worth paying attention to?
There are many manufacturers offering regular car receivers, but we would like to point out two brands, among whose products you can find options with very good technical parameters and functionality. These are AudioSources and SMARTY Trend.
Features of the regular AudioSources tape recorder
This brand offers high-tech devices that meet all modern requirements for multimedia technology. They produce radios mainly for Skoda, Volkswagen and Seat. Among the important advantages of their products are the following:
In the development of standard head units all factory parameters of the car are taken into account.
Multi-functionality, their devices can simultaneously perform several functions. For example, listen to music and navigate on the road using the navigator.
High performance.
Car diagnostics of the technical condition of the car, using only the capabilities of the radio.
The ability to connect a rear view camera.
Built-in GPS.
Built-in Bluetooth and Wi-Fi.
IPS screen with superb picture quality.
A powerful 4-8 core processor and a large amount of RAM from 2 to 4 GB depending on the model.
Operates based on Android OS 7.1.0 and Android 8.0.0 Oreo.
Features of regular SMARTY Trend tape recorder
Under the SMARTY Trend brand, modern high-performance premium-grade head units with a wide range of functions are offered. Moreover, it is worth noting that in the assortment of this company there are head devices for cars of various brands & ndash; altogether more than 700 items. These recorders have the following features:
They have a capacitive bright HD display with a resolution of 1024x600 and 1280x480 pixels.
There are ample opportunities for integration with the standard systems of the car.
Built-in GPS.
Built-in Bluetooth and Wi-Fi.
They support the connection of front and rear view cameras of both regular and most other manufacturers.
An incredibly powerful 4-8-core processor and 2 GB of RAM.
Work on the Android 8.1 Oreo OS (upgrade to Android 9.0 Pie).
All applications work stably without lags, it is possible to simultaneously support the work of several applications at once.
If you want to buy a native receiver in Kiev, Odessa or Kharkov, then the online store 130.com.ua offers a very large selection. Here you will find devices for cars of various brands.
Materials on the topic