Types of car lighting
Lighting is a very important detail in every modern car. Not only driving comfort, but also the safety of the driver and his passengers directly depends on the quality of lighting. There are different types of headlights and car lamps that have different purposes. Let's look at the features of all the main types of automotive light.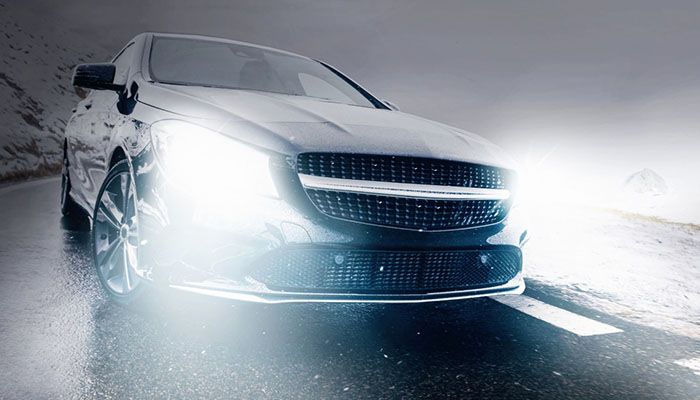 Basic Auto Lighting Options
In total, two large groups can be distinguished:
External. This includes lighting equipment located outside the car-these are front and rear lights, as well as other optics.
Inner. This may include lighting systems located inside the cabin. These lamps are essential for comfort and convenience.
Features and types of head light
Elements of the main automotive lighting include dipped and main beam. These are the two main modes that are used when turning on the headlights of a vehicle. This lighting helps provide good visibility on the road at night or in bad weather.
Low beam-as a rule, the beam in this mode is able to provide visibility at a distance of 60-80 m in front of the car, providing the driver with visibility at dusk or during fog.
Main beam-the main purpose of this type of lighting is to provide night visibility on suburban roads. A ray of light hits a distance of 130-150 m. You can use it when there are no cars in the oncoming lane, otherwise the ray can blind drivers.
The following car bulbs can be used for the dipped and main beam headlights:
Incandescent.
Xenon.
LED (most often installed in low beam headlights).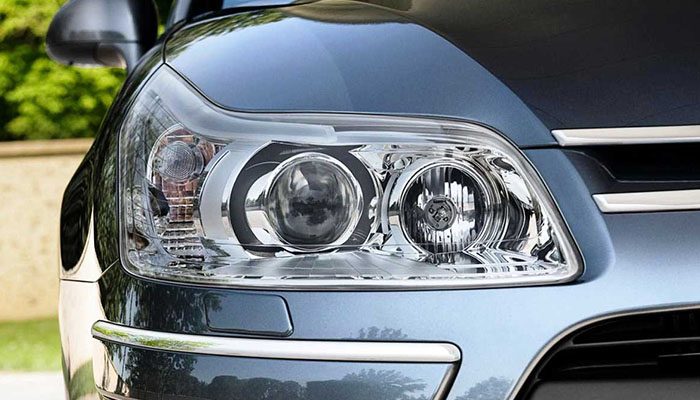 Varieties of outside car lighting
You should not forget about additional lighting, it has its equally important purpose, so all lamps should always be in good condition. These include:
Side lights-used to indicate the overall width of the vehicle, used in the dark, can be front and rear. They ensure that the vehicle is noticeable in the dark, and its dimensions are clearly visible. Necessary in order to ensure safety on the road.
Stoplights-they are installed in the rear optics. Their main purpose is to warn drivers who are moving in the stream behind, that the car is braking. They are also used as an emergency stop signal.
Direction indicators-it's clear from the name that these lights are necessary in order to signal other road users that the car is planning to make a turn. These lights are front and rear, can be used at any time of the day.
License plate lights — These lights are usually activated at night to provide good visibility to the license plate number.
Reverse lights — Used when reversing maneuvers, usually during parking in the dark. They help the driver better navigate and mark the vehicle for other drivers.
The following types of lamps can be used in the additional lighting equipment of cars:
Halogen lamps.
LEDs.
Xenon, are rarely installed, usually the optics used when reversing.
As standard, cars are most often equipped with conventional incandescent bulbs, which can be easily replaced with LEDs. The latter last longer, are reliable and economical, provide a good bright ray of light.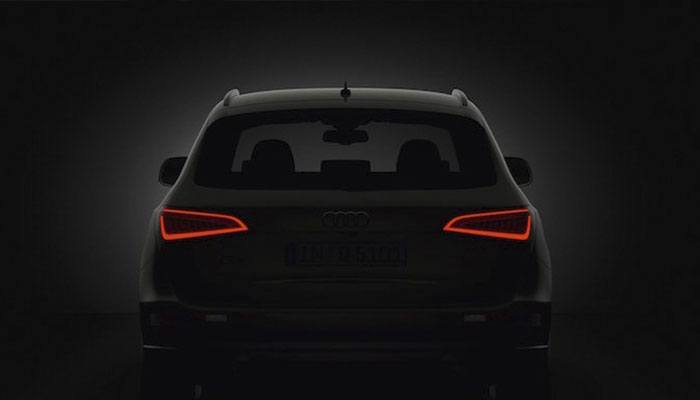 What other exterior lighting does the car have?
Fog lights are a special type of optics, such headlights can be installed both in front and behind (not necessarily) the car. Their usualy are used in order to improve visibility on the road in low light conditions in adverse weather conditions-rain, fog, etc. Their feature is that the light beam emitted by them can penetrate a dense fog, as a rule, they have a yellow glow. Using PTF can improve road safety in bad weather, as the driver can better see both the road surface and other cars.
Daytime running lights (DRL)-these are additional lighting devices that allow you to highlight the car in the stream in the daytime. They are usually used in the autumn-winter period to increase the level of safety, when even in the afternoon there is insufficient visibility on the road. They are usually installed just below the headlamps. There are many varieties. They are also often used as a stylish addition, as an element of tuning.
Please note that the use of fog lights is optional. They are recommended to be set if you want to protect yourself and get the best conditions for visibility in bad weather. They most often use halogen lamps, sometimes-xenon.
Features and types of internal lighting systems
Interior lighting in the car is also an important element. Each driver wants it to be convenient during the trip and you can see everything that happens in the car even at night. Therefore, lighting should be mandatory, it includes the illumination of such elements:
Dashboard-you need light here so that the driver can clearly see the readings of all the main devices. For example, if not at night you will not follow the speedometer due to darkness, then you can exceed the speed and get into an accident.
Salon-interior lighting is very important not only for the driver, but also for passengers. Obviously, in the dark, driving in complete darkness is uncomfortable for anyone. It can be both ceiling lamps, and reading lamps, etc.
Glove box-this is where important little things are usually stored that should always be at hand and the driver may need at any time. And in the dark, looking for them is very inconvenient, so the glove compartment lighting is very important.
Trunk-there are usually also a lot of different items, these are not only bags, but also a tool, a compressor, and much more. So that at night you can easily find what you need, additional lighting is also provided in the trunk of the car.
For interior lighting systems in cars, standard small-sized incandescent bulbs with the corresponding sockets, as well as LEDs, are most often used. The latter are more economical and can have very small sizes. In addition, incandescent lamps, which are most often included in the factory equipment, may have a weak, dim light, which will not be enough for high-quality interior lighting. In this case, it is better to replace them with LED analogues. They give a brighter clear white light.
If you want to buy car headlights or lamps in Kiev, Odessa, Kharkov, you can do this at any time in the 130.com online store .ua. We have a large selection of car lights.
Related Content