Specifications
| | |
| --- | --- |
| Brand: | EZetil |
| Trade name: | Holiday 5 |
| Type: | thermo bag |
| Length : | 200 mm |
| Width: | 150 mm |
| Height: | 220 mm |
| Size: | 5 L |
| Note: | Preservation of temperature up to: 10 h |
| Manufacturer: | Germany |
| Warranty / Service: | 12 months |
| Price per: | pcs |
Terms of payment
You can buy thermobag EZetil Holiday 5 5 l (4020716804460BLUE) cyan in Kyiv and other cities (self-delivery or courier delivery around the city and Ukraine). Possible cashless payment with VAT, online payment by credit card Visa / MasterCard or payment for order upon receipt. With the cost of goods from 1500 UAH there is the possibility of credit programs. On some products, the store provides an installment plan without overpayments.
Description thermobag EZetil Holiday 5 5 l (4020716804460BLUE) cyan
Ezetil Holiday 5 4020716804460BLUE small isothermal cooler bag is ideal for everyday use. This is a stylish and original model, which perfectly combines the functions of a thermal refrigerator and a classic urban casual bag.
The design is simple and at the same time stylish, there is a trendy modern print on the front. Thanks to the soft shoulder strap, which can be adjusted in length, it is very comfortable to wear.

For 1 person
The bag is compact and very comfortable. This is the optimal solution for country trips, it can accommodate in itself products and drinks for 1 person.

Spacious model
The volume of this thermobag is 5 liters. This is enough to put a small supply of food and ensure its safety in for several hours.

Slim body
This heat bag has small dimensions and soft walls that allow it to be conveniently folded. It takes up very little space in this is why it is very convenient in storage.

Lightweight
The bag is made of modern, fairly lightweight, but durable materials, so it weighs very little, which increases wearing comfort.
A series of Ezetil Holiday cooler bags has been specifically designed for use in the city and in nature. They can take with you for a walk in the park, on the beach, to the country or a picnic. The model is lightweight and compact size.
It is also worth noting that, thanks to the use of modern thermal insulation materials, thermo bags ensure that the low temperature inside is maintained for a long time-up to 9 hours without using a cold battery and up to 10 hours with batteries.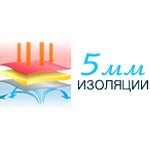 5 millimeters of thermal insulation
The main insulation layer has a thickness of 5 mm, which allows for excellent performance in keeping the temperature low inside, and reliably protects the contents from the external environment.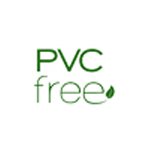 Without PVC
All bags of this brand are manufactured using proven environmentally friendly, hygienic and 100% safe materials. They are certified and do not contain polyvinyl chloride in themselves.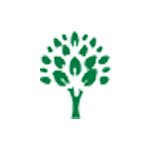 Safe for food
The inner layer is made of high-quality eco-friendly material that is allowed for the storage of food products and fully complies with approved standards and European Union standards.
100% tightness
A very important parameter is the complete tightness of the bag design, this was achieved thanks to the use of innovative technology of hot spikes of internal seams. Even if something is spilled inside, nothing will leak.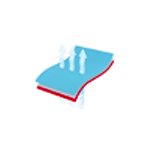 Multi-layer thermal insulation
It was possible to achieve reliable and long temperature retention inside the cooler bag thanks to the use of multilayer insulation technology. In addition to the main 5 mm layer, they there is an internal hygienic reflective layer PEVA, and also a unique reflective fabric on the outside that reliably protects against heat from sunlight.
EZetil Holiday 5 — reviews