Overview of Karcher K-series high pressure washer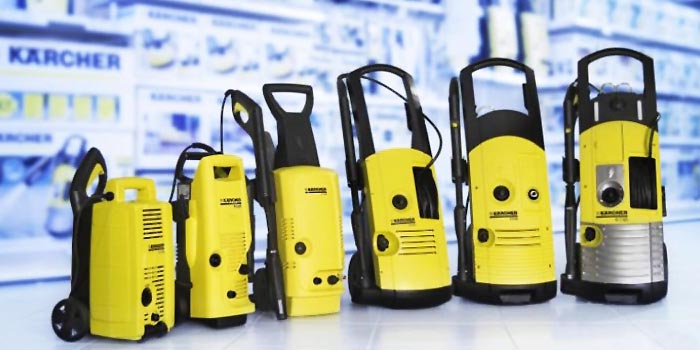 For more than a decade, Karcher has been one of the leaders in the production of high-quality high-pressure washers. Their products meet the most stringent standards and demonstrate excellent functionality. Thanks to the continuous improvement of production and the introduction of new technologies, they create a reliable cleaning technique that can cope with any type of contamination.
Highest performance of the Karcher mini-washers of the « K »
series
Karcher K series high pressure minisines are characterized by high intensity and cleaning efficiency. Thanks to the use of original nozzles, the design of which was patented by Karcher and was developed taking into account various performance parameters of devices of different classes, impressive results were achieved.
With such devices, now costs 50% less time for cleaning, as well as significantly reduced energy and water costs. At the same time, the performance of devices for cleaning this brand remains at the highest level.
A special feature of Karcher Minimals is that the company offers a huge selection of devices of various sizes and capacities that can eliminate any contamination and cope with any kind of cleaning work-from intensive removal of dirt and dust to careful care when you want to remove contamination from upholstery of sofas or seats in the car. One of the most popular is the « K » series, which presents several basic types of devices that differ in power, size and performance.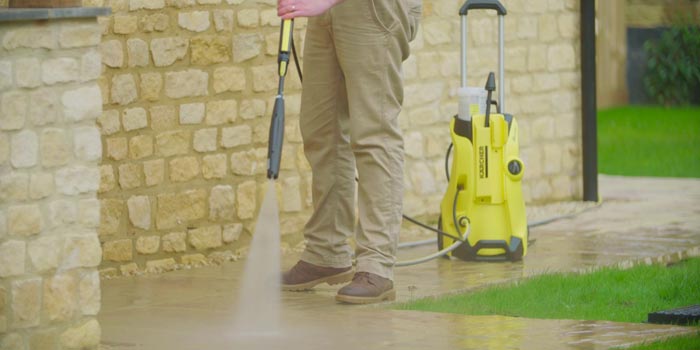 Karcher high pressure washers classification by performance class
Performance Class – one of the main distinguishing features of high pressure washers, which determines the efficiency of cleaning and the time it takes to conduct it.
Mini washing machines Karcher are distributed into several classes in accordance with various tasks. In order of increasing power, they are divided into 5 classes from K2 to K7. To eliminate persistent pollution and clean large areas are designed models with high performance.
They, in turn, can be grouped and divided into 3 groups:
Simple household appliances, lightweight and compact, can cope with minor soiling, great for cars and country houses – K2 and K3.
Universal models of the average price range, mobile and powerful, with a relatively small size can easily cope with persistent pollution – K4 and K5.
Powerful professional devices that do an excellent job with any work to remove all types of contaminants – K7.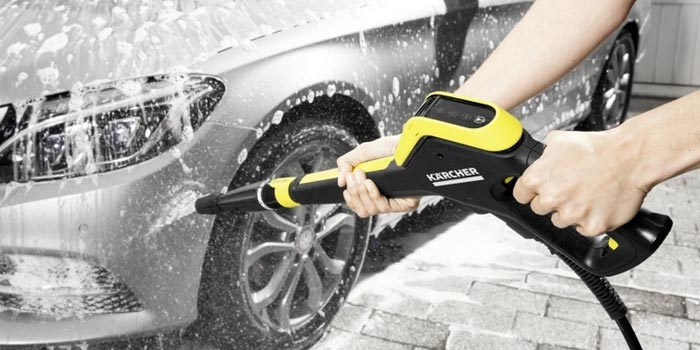 K2 Class
This is a series of inexpensive washing machines designed for occasional use. It will be difficult to cope with a large load during intensive cleaning, because these devices have little performance and power. They can be used as a device for removing minor contaminants when suddenly you need to remove dirt. For example, using such a device you can wash a motorcycle, bicycle or scooter. But to wash the car can be problematic, except that a little dirt.
There are several main features of these devices:
360 liter capacity;
light weight and size;
portable construction;
there is no tank for refilling the cleaning agent;
The pump is made of plastic;
brush motor;
It is not recommended to keep them turned on for more than 15 minutes.
K3 Class
In general, the Karcher minisheets of this class are similar to the K2 class, but differ in slightly more power and increased productivity. Due to this, they can be used already for processing large areassurfaces, that is, they can remove more serious pollution. This is a very affordable option that is suitable for motorists. With their help, you can clean the car in 20 minutes, clean the gazebo in the garden, remove dirt from the walls of the building, and so on.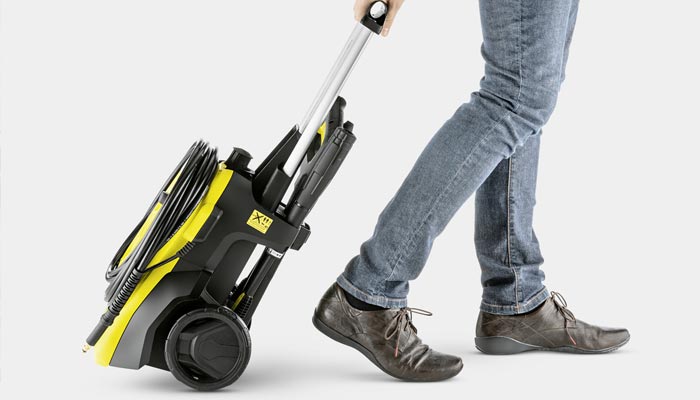 Among the features include:
capacity 380 l;
low weight and size;
wheels for transportation;
availability of a tank for refilling detergent;
asynchronous motor installation;
plastic pump;
availability of additional accessories and attachments.
K4 Class
High pressure washers of this class – This combination of long-term operation, high performance and affordable prices. These are reliable and durable devices capable of performing a variety of tasks. They are suitable for infrequent and not very long use – up to half an hour of continuous work. Easily cope with car washes and can be recommended for use in suburban areas.
Models of this class also have their own characteristics:
Capacity 420 L;
light weight, relatively small size;
wheels for transportation;
availability of a tank for refilling detergent;
durable aluminum pump;
brush motor.
K5 Class
Mini washing machines are characterized by high power and performance, are suitable for intensive and regular use, can cope with moderate and heavy pollution. They are also more durable and can cope with tasks of almost any complexity: washing cars (both passenger cars and trucks), removing dirt from garden paths and facades of buildings, etc. But still, do not forget that it is still household appliances, so for car washes, where you have to wash a huge number of cars a day, they will not work.
Among the important features are the following:
capacity 500 l;
weight over 10 kg;
wheels for transportation;
availability of a tank for refilling detergent;
durable aluminum pump with increased working life;
asynchronous electric motor.
K7 Class
Here are the most powerful sinks that can cope with serious pollution. They are as close as possible in their performance to professional equipment, so they are often used in small car washes. With the help of such a high-pressure car wash, you can very quickly wash a car, truck, boat, boat, yard and facade of a country house and much more. High productivity increases cleaning efficiency and significantly reduces the time it takes.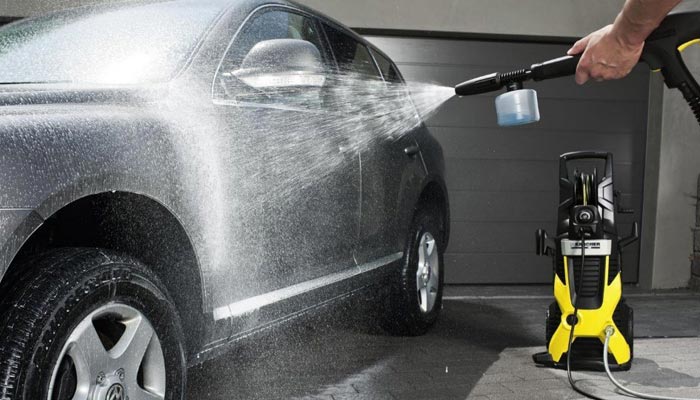 There are several main features of this class mini wash:
capacity 600 l;
weight over 18 kg;
for easy movement there are reliable wheels;
durable and durable brass pump;
there is a tank for refilling detergent (some models have two tanks at the same time);
ability to work with hot water (up to 60 degrees)
A large selection of additional attachments and accessories for the behavior of different types of cleaning.
As we see, Karcher is in the series of high pressure devices « K » offers a wide range. Everyone can choose the device that will meet their personal requirements and tasks that will be solved with the help of this device. You can always buy a high pressure washer for cleaning a car in Kiev, Kharkov or Odessa in the online store 130.com.ua.