Support for FLAC and 24-bit video – new enhanced Pioneer features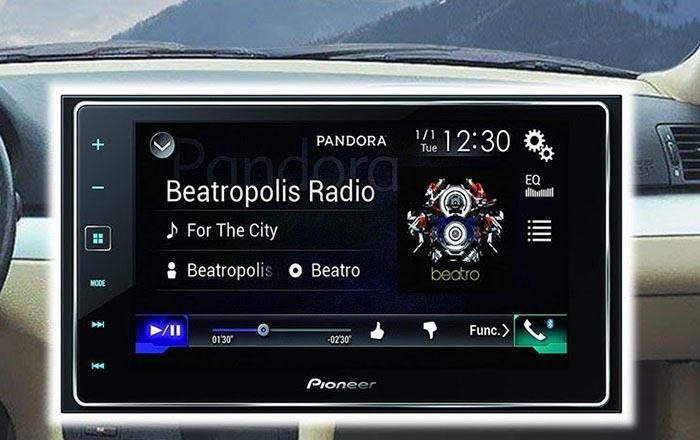 At the beginning of 2019, the well-known Japanese manufacturer Pioneer announced the introduction of modifications in its radio tape recorders Car Multimedia. Among them are more expected radio tape recorders in regular 2DIN places. The line from the Z series is represented by three models – AVH-Z2200BT, AVH-Z5200BT and AVH-Z9200BT, as well as the head unit SPH-DA240BT.
Functionality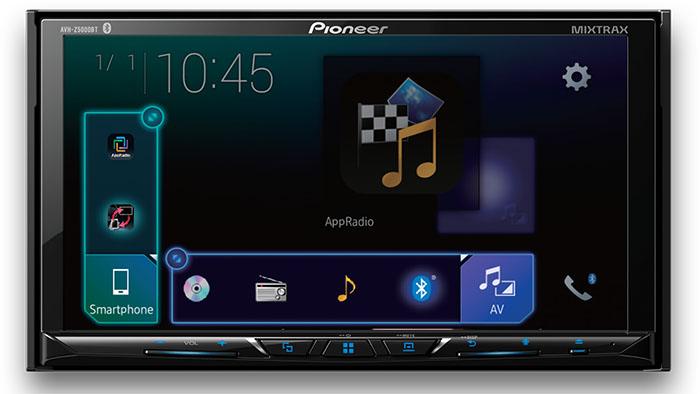 Each of these models can work with playback of both audio and video files.
1. In the case of music tracks, there is provided support for parameters up to 192 kHz / 24 bits with processing. They can be implemented using a sound processor, an improved crossover, a 13-band graphic equalizer and with setting time delays.
2. In the case of video playback, the image in Full HD quality will be displayed on the Clear Type Resistive 24-bit screen, the manufacturer assures you of receiving an excellent color transfer.
It was possible to improve the characteristics of the devices only after the complete processing of their circuitry, it related to the topology of printed circuit boards and the level of electrical components used.
Features of each multimedia system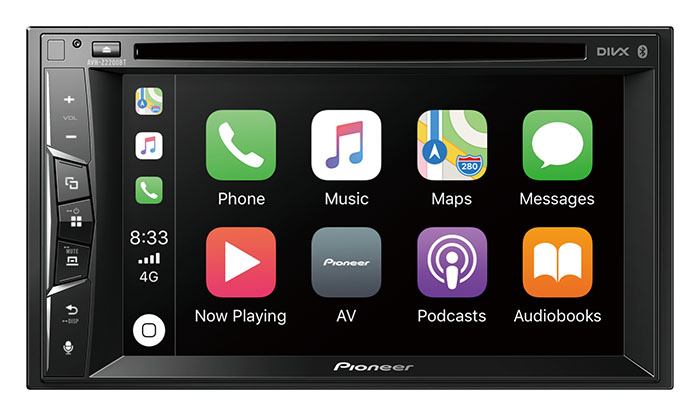 The new model of head units Pioneer AVH-Z2200BT4 can fully work with the connected smartphones based on IOS and Android. For greater convenience when connecting here provides the Bluetooth function. It will allow not only to listen to music from a mobile device, but also to make calls using the hands-free option. Quickly and efficiently recharge your gadget, you can use the fast charge function via the USB input.
Here, undoubtedly, the display is modernized, it has a diagonal of 6.2 inches, refers to 24-bit resistive screens. It is compatible with TrueColor, and is also equipped with Clear Type coating with anti-glare function.
Media receiver Pioneer AVH-Z5200BT2 successfully works with Apple CarPlay and Android Auto, can play music in various formats – from MP3, WMA to FLAC, AAC and WAV. Equipping the Bluetooth module with the HFP 1.6 protocol makes it possible to use an extensive frequency range for the transmitted speech. It is equipped with a memory for 5 mobile devices, it is possible to simultaneously operate with two smartphones. Separately, it is worth to highlight the protocol AVRCP 1.6, it will help to get more modern navigation through the file and data system.
The model of the head unit SPH-DA240BT3 practically does not differ from the AVH-Z5200BT2, except for the fact that it does not have a CD/DVD-drive. All other functions are identical.
More features with the Pioneer AVH-Z9200BT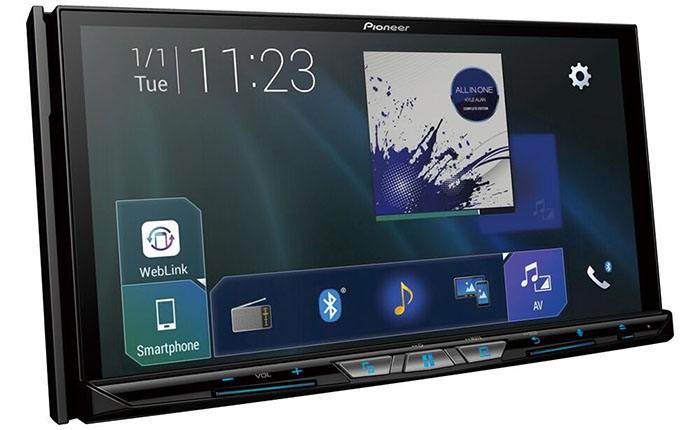 Another interesting model is the Pioneer AVH-Z9200BT multimedia system. It is equipped with the following features:
ВЂ Wi-Fi module, with its use, you can integrate a mobile device that works with Apple CarPlay and Android Auto;
Android smartphones have the Android Mirroring option, with its help the screen of the mobile device is displayed on the car stereo;
due to the presence of USB, you can charge the necessary gadgets, has a charging current of 1.5 A;
support for FAT32 and NTFS file systems.
In addition, this head unit is equipped with two USB ports, a DVD drive, an SD slot and an HDMI output.
Display Pioneer AVH-Z9200BT

This model is equipped with a capacious 24-bit LCD screen with a diagonal of 7 inches. It has a Clear Type anti-reflective coating, is distinguished by the support of a resistive sensor. To adapt the device to the instrument panel colors, more than 210,000 possible colors are provided to highlight the control buttons. In addition, it is important to note that only this model provides for the possibility of connecting two cameras for shooting video.
You can choose the best option on our website; the catalog contains a huge number of multimedia systems and car stereos of this brand. You can buy Pioneer media receivers in Kiev, Kharkov, Odessa at 130.com.ua with delivery in Ukraine.
Materials on the topic