How to distinguish the wrench from the screwdriver?
Screwdrivers and wrenches quite popular instruments are used where necessary to deal with the tightening of various nuts, bolts and screws. At the same time, in many of these tools are similar, but there are significant differences. In this article we will talk about what is different from the screwdriver wrench.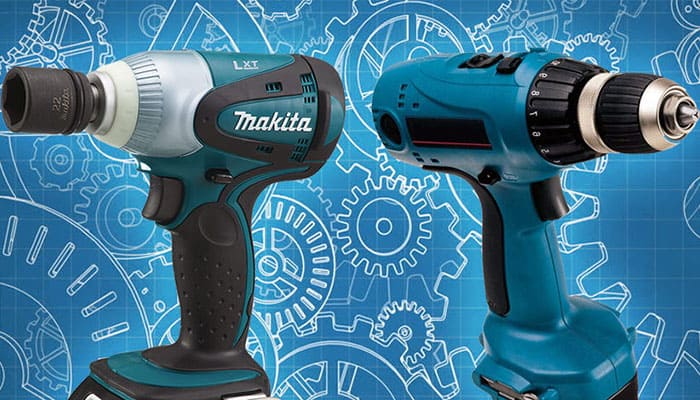 Screwdriver: the purpose and features of the application
Screwdriver is a power tools, designed for screwing and unscrewing screws, screws and bolts. It allows you to significantly speed up and simplify the work, because if you do it manually, for example, only a simple assembly of the closet will take a very long time. With the screwdriver, you can do it in just a couple of hours or even faster.
There are several types of screwdrivers:
on the type of food: network and storage;
by the presence of the striking mechanism: stressed and unstressed.
It should also be said about some other features of this power:
rechargeable model can replace a not very powerful cordless drill;
ability to use nozzles that allow you to replace a hex keys;
built-in flashlight, which allows working in places with low light levels;
adjustable ratchet mechanism that allows you to put fixtures head very precisely with respect to the surface of the material, so that all the screws are twisted perfectly straight, which improves the appearance of the finished product;
Availability of the backstop or the reverse, which makes it possible, if necessary, quickly get stuck in a tree, or drill to unscrew the screw firmly entrenched. Mode is activated using a button located near the trigger.
Wrench: the purpose and features of the application
Wrench — tool used for loosening and tightening of bolts and nuts. He has a similar operating principle as that of the screwdriver, but it is more highly specialized tools, with impact force to distinguish the device, you need to look closely to the holder. Typically, the nozzle is markedly different from that used in the drills or screwdrivers. Using wrench you can easily unscrew the screw, even old, who has long prirzhavel.
twirl as there are several types:
Electric;
pneumatic (air compressor connected to and work with compressed air);
Hydraulic;
benzine (type motor used are: 2- and 4-stroke).
To work in production often choose exactly pneumatic tools, as they are more reliable and safer electrical. Their design is such that a wrench can work in any aggressive environment. In addition, they have a high capacity, a complete lack of sparks. And they do not need cooling, since in the process, they do not overheat. They are usually made in a closed housing, so they work well in all conditions and in all weather conditions.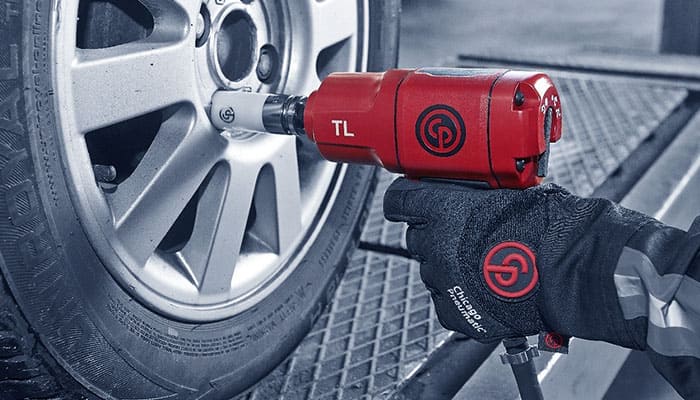 According to the type of action they are divided into two types:
Moment — they are used for heavy-duty applications. Typically, such wrenches have high torque — from 1,000 to 12,000 Nm, but rather a small rotation speed — about 3-16 r/min.
Impact — is the most popular type, are inexpensive and have a capacity of 100 to 4000 W, that is, there is a fairly powerful models that can handle heavy loads.
The most common wrenches are used in the repair and locksmith workshops in engineering, for a variety of work on the assembly of car parts, etc.
Major positive and negative impact wrenches
One of the key differences in the impact wrench is tangential stroke. During the loosening tool just one movement breaks nuts and bolts, and only then begins to gradually loosened. Such an approach makes it possible to work without a wrench, even the most inveterate and rusted fasteners. The use of impact wrenches is very effective when it comes to work with major appliances.
If we talk about the cons, then wrenches them too. For example, because of the high power of these tools are high noise levels. This is especially noticeable when working with the most productive and powerful models. A WTO screwdriver can be used even late at night, it will be almost inaudible.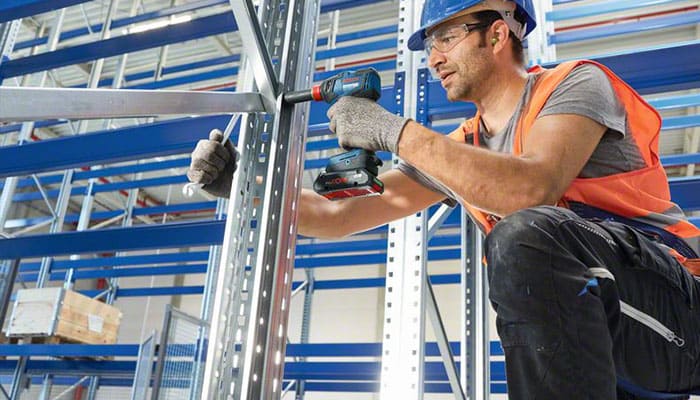 Also note that if you try to use a wrench to tighten the screws usual, you have to be very careful, because due to the tangential impact can be broken or severely twist the screw. On the other hand, wrench maximizes strongly tighten fasteners, much more than it will make the screwdriver.
The wrenches are different from screwdrivers?
In fact, it's pretty simple here. Wrench refers more to a professional tool, while screwing, on the contrary, are often used in everyday life to solve small problems to repair and assembly of various metal or wooden structures.
Among the main differences are the following:
The screwdriver has a greater weight and size than a screwdriver.
There is no impact wrenches usual cartridge, instead, at the end of a special tool is bred stud, where the nut head is fixed. To work with the bits or drills you need to purchase and install a special adapter. Screwing also typically have a keyless chuck that allows them to work with all the bits and drill bits.
On the power screwdrivers wrenches markedly inferior. The latter can be unscrewed even very long-standing connection.
Screwing typically can operate in several modes which can be easily adjusted due to the presence of 2- or 3-speed gear unit. I wrench that feature.
In the mechanism of the screwdriver is not possible to use tangential impact.
In the light of all the above, it can be concluded that the wrenches — it is a tool for experienced craftsmen who know how to handle it. Screwdriver is more appropriate for beginners and for the solutions of simpler problems.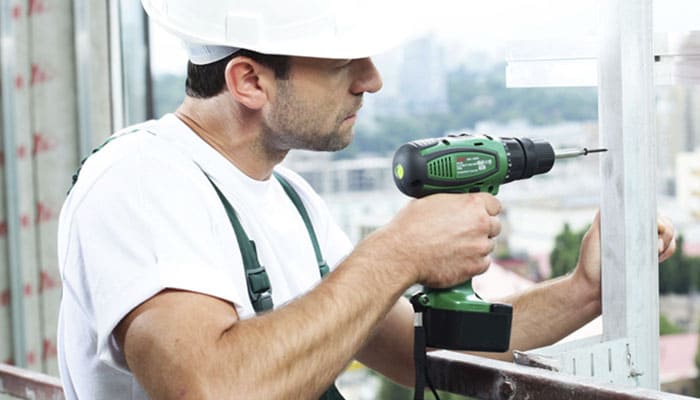 What tool is best to choose?
As we have already explained, the purpose of these two types of tools little different, so the choice will always depend on the purpose for which you need a tool. Wrench you will be difficult to tighten the screws ordinary, but actually there such a capacity, what are these tools is not required. Therefore, it is necessary to buy a wrench only when you need to work with complicated fasteners, for example, to repair a car, plane or boat, as well as for complex building works. But for the home, when high power is not required for use with self-tapping screws and screws for assembly and repair of furniture perfect regular screwdriver. Particularly relevant cordless models that are not attached to the network and can be used anywhere.
That is to decide what to buy for — screwdriver or wrench, it is necessary, based on your personal goals and objectives.
In our online store you can 130.com.ua buy screwdriver or wrench in Kiev, Odessa and Kharkov at very competitive price with delivery in Ukraine.
Related materials