How to learn to take back
You get the right to drive a car only after passing exams in a driving school. This is a great opportunity to learn the rules of the road, get a driving experience in practice, however, very little time is allocated for learning to drive in reverse. And in vain, because this way of driving is necessary for parking, arrival or departure to the garage and many other situations on the road. Imagine, if you are not able to give back, how many problems may appear because of this.
To constantly ask someone to park is no way out, but learning how to do it yourself is a practical and correct decision.
We train to drive backwards
Learning to take back is possible only in practical lessons. First, of course, you need to learn how to move backwards in a straight line. The easiest way is to turn back and try to drive about 20 meters. Naturally, we do not drive horses, choose a low speed.
If you are completely new, then choose a smooth road without turns, holes and other obstacles. Also note that turning in reverse is much easier than driving forward.
We rent back with the help of mirrors
Before starting your workouts, set up a rearview mirror so that you can see everything that happens behind you. If you are not yet confident, it is recommended to periodically turn around and check the trajectory of the movement. The rear-view mirror can be bought on 130.com.ua with delivery to Kharkov, Odessa, Kiev and across Ukraine.
So, after several combined trips, we switch only to mirrors: we look at everything one by one and give it back. Once again, note that when driving in reverse, the turning radius is much larger, make sure that the car does not lead to the side.
Training is carried out in the following way: we expose landmarks at the level of the front left wheel and move along them. If you have not gained enough experience, then in the event of suitable situations on the road, it is better to turn around and get to the right place than to take back.
Recommendations for proper parking
If you need to park between two cars, then you can not do without driving back. This is very easy to do.
First, determine if your machine can fit in the selected location. And take into account the subsequent opportunity to leave freely.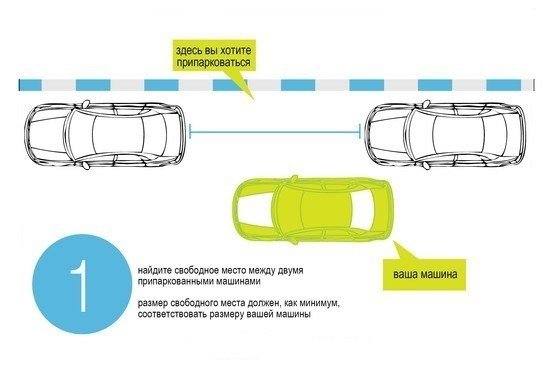 Approximately 1 m. Stop at the front car you want to get past.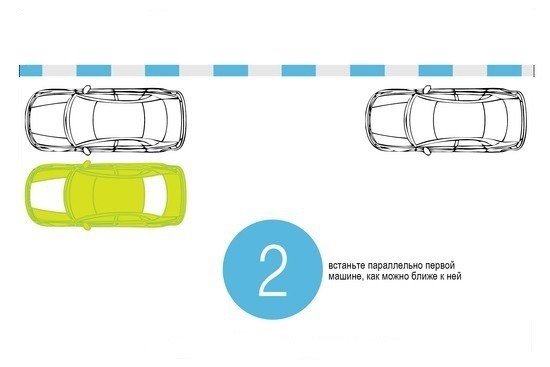 Take it back until the rear window is level with the rear bumper of the second car.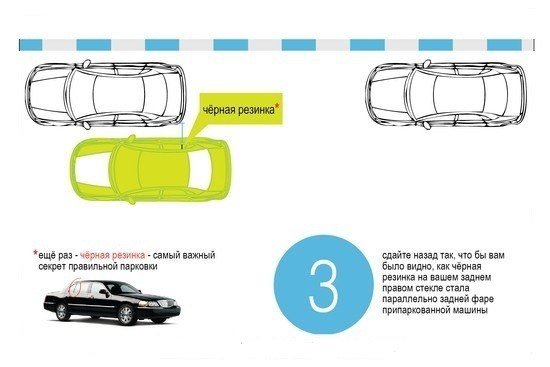 Now turn the steering wheel to the right and turn back until the front wing is at the level of the rear bumper of the second car (we always focus on the one we are parking at).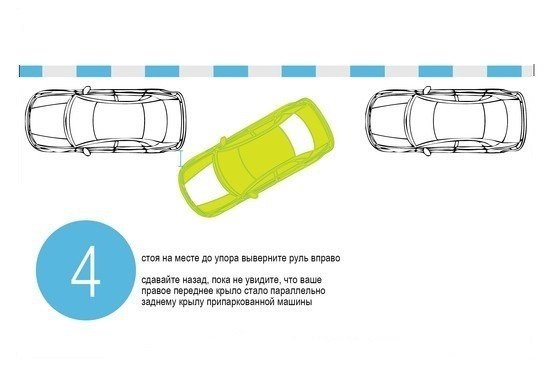 Turn the steering wheel to the left and finish parking.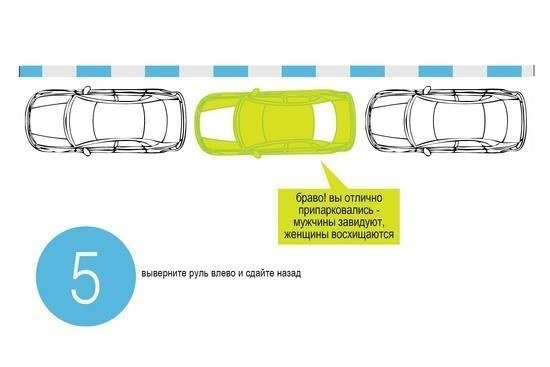 Everything related to driving cars-comes only with practice. Therefore, even if not immediately, but after a few times you can already intuitively park and take back in the necessary situations.
Related Content: