Car Covers: designation, materials and other features
Car Awning — necessary accessory that protects the vehicle from the negative effects of environmental factors. Some drivers feel that it is unnecessary and underestimate the security option. Let's look at what are the cases from which they are made and what are the benefits of using them.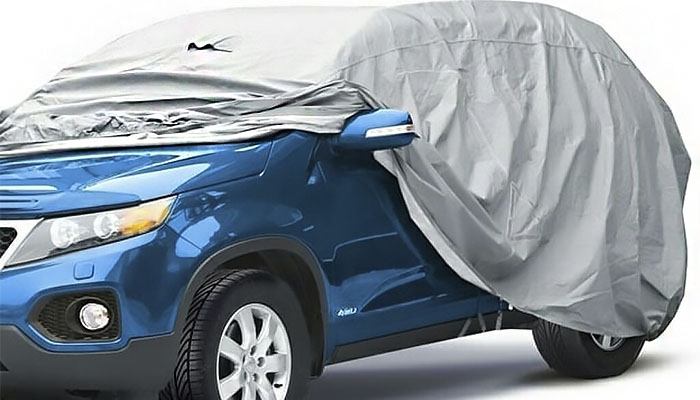 When to use tarpaulins?
Awnings — is a simple way to protect the machine from any external influences. It allows you to protect the surface of the body from the snow, rain, dust, mud, wind, bird droppings, and so on. It helps to save the paint from fading and cracking.
That's why most of them use in autumn and winter, when the car often fall precipitation: rain and snow, which pose a threat to the external appearance of the car and accelerate wear.
It is also recommended buying cover for car owners of vehicles, which are often long, and they are left in the open. Especially if the body has been damaged, chips and scratches. Even the easiest option will reduce the damaging effects of external environmental factors. For maximum protection, better to give preference to models, does not pass water. It is very important for the open spaces, as you need a good protection against rain and moisture.
Of course, the tents are not just for the streets, they are also used for storage of vehicles inside the premises. Here it is necessary to choose a model that will provide protection from dust and dirt, as well as from mechanical damage the body. After all, in the garage is often little space, and you never know what and when to catch the car, leaving the paintwork a nasty surprise in the form of scratches.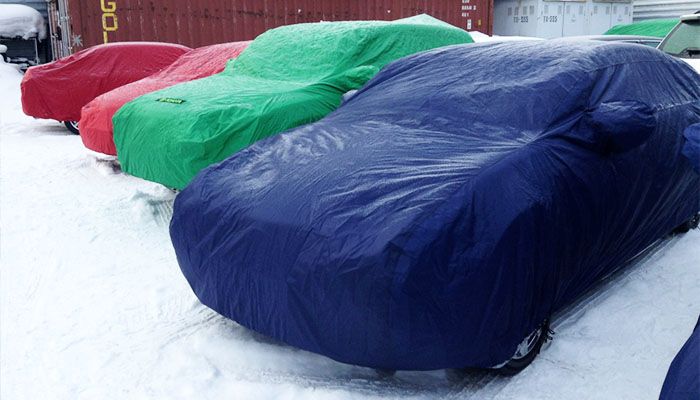 What materials are made automobile safety tarpaulins?
When you purchase you can notice on the packaging of a variety of marking, which indicates from which made fabric for automobile awnings, i.e. the composition of the materials for this particular model. Let's look at what designations may occur.
PL (polyester) – synthetic material which is very widely used in the creation of strong water resistant tissue does not pass water and thus breathable .  
PVC (polyvinylchloride or PVC) – also has water repellents. This synthetic material is typically seen as a special outer layer resembling a rubberized coating.
PE (polyethylene)  — this material has the form of a very thin sheet of the hot-melt plastic material which also provides good protection against water. It is made known to all the packages, but it has also found its application in automobile awnings.
PP (polypropylene)  — a synthetic polymer, it is made of solid resins, strong enough and does not conduct electric current.
PEVA (polyethylene vinyl acetate) —  of this material make a special water-resistant adhesive for various materials. It is a synthetic polymer from which the textile web can be created with excellent water repellent performance. It is often used in the manufacture of curtains in the bathroom and to impregnate nylon automobile awnings.
SPUNBOND (spunbond) — a special nonwoven material which is produced directly from a plurality of very thin layers of synthetic fibers. Such a web has a porous membrane structure, excellent air permeability, while providing good thermal and vapor barrier and does not absorb water.
PP Cotton – special fabric made of synthetic fibers of cotton, usually, it is impregnated with additional polypropylene, which makes the material more robust and durable. This material is soft and breathes well, and the moisture is absorbed poorly.
Non PP Cotton — not abrasive cotton is a soft smooth fabric made of synthetic fibers of cotton with excellent sound absorption and sound insulation.
UVR – means that the active material is impregnated with special inhibitors provide protection against UV rays. This is necessary in order to extend the life of the material and prevent damage to the cover under direct sunlight.
It is also worth noting that the multi-layer materials for labeling are marked with a "+" plus. For example, some tents are marked with Vitol "Peva + PP Cotton". Which indicates that this model tent is made of waterproof nylon with a soft cotton lining.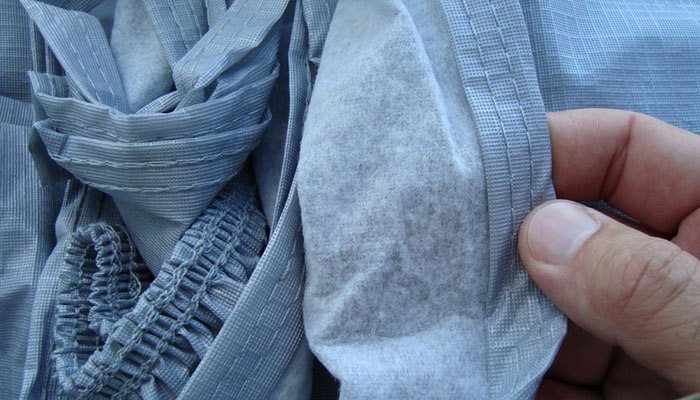 Features of different types and models of car covers
Car covers, in addition to the material, depending on the model, can have very different parameters. For example, they often differ in body shape, size and method of fixation as well as some additional features.  
Body Style
If you choose need to specify the form of the cover, as it should be repeated every curve of the body of your car. Cut product it is necessary to select a type of the vehicle body: sedan, minivan, hatchback, coupe, truck, van, etc.
Dimensions  
In addition to forms, tents among themselves and differ in size, this option is always indicated on the package. Size car awning can be different, similar to the marking sizes used in clothing: S, M, L, XL, XXL. Size is very important, so before purchasing an awning cover is necessary to measure your car and compare it with the size specified by the manufacturer covers. Measure the car can be in any convenient way, even an ordinary tape measure.
And remember, the dimensions on a scale from different manufacturers may vary, so the measurements are always needed. Ask the seller with appropriate table for awnings liked brand, or specify the exact dimensions of the product manager. The size of the cover must not exceed your measurements by more than 10 cm on each side.
Lock  
To cover is securely fixed to the vehicle body, it can have a special elastic rubber bands, placed in the corners or around the perimeter of the tent. This provides convenience and makes it very easy, and most importantly fast, secure the cover on the machine. Sometimes, to be fixed on some models used the laces, which should be tied to the wheel disks.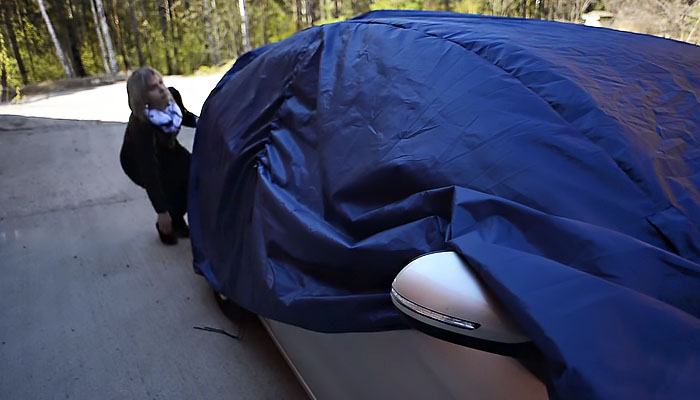 Useful additional features
Some models of car covers are useful additions that make them comfortable and functional operation. These include: the availability of special pockets for the side mirrors; zipper for quick and easy access to the cabin or trunk of a car, often helps out, if something is left in the cabin, do not have to remove the whole case; double stitching on all seams, it increases the strength, but increases the cost of the product, but for the quality of stands and fork, a tent will serve long and will not pass through the seams water and dirt.
Of course, to the choice of the tent must be approached very carefully for the car, it is very important for it to be high quality and able to provide sufficient protection. In our online store you can always 130.com.ua buy awning in Kiev, Odessa and Kharkov with delivery across Ukraine. We have a very wide range of models in different sizes and from different materials.
Related materials