10 hot questions about child car seats
Children's chairs cause a lot of controversy among parents and experts. Someone still thinks that you can do without them, while others are sure that their availability is the main factor of safe trips. We collected and answered the most popular questions in one article.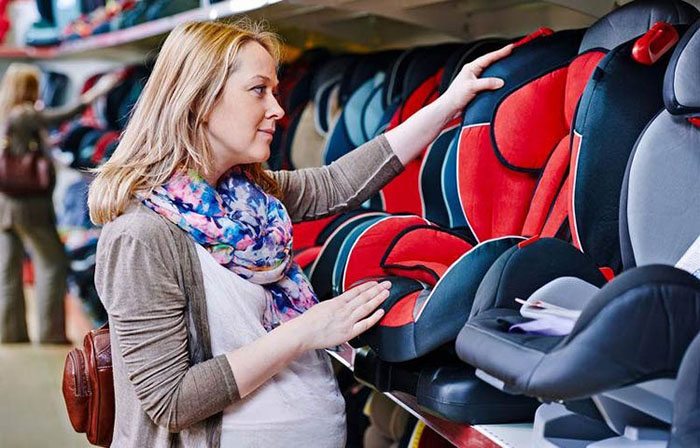 1. What are the requirements for children's car seats?
In Europe, the existence of such structures is regulated by 2 groups of laws. One of them determines the requirements for use, for example, for what age to buy certain models, where to install the products and what will happen if you neglect these rules.
The second group determines what the chairs should be like. For example, today all models must necessarily comply with the European Safety Standards. To this end, manufacturers send their devices to independent testing and testing, and upon successful passage, indicate a special marking.
Also do not recommend buying a used car seat. After all, you can not ensure the proper level of safety for your child: no one will be sure that such a structure was not damaged and did not fall into an accident.
2. What are the car seats and how do they differ among themselves?
For each weight and age of the child is a certain group of car seats:
Up to 1 year and 10 kg.: group "0", long trips. Children at this age can not yet sit on their own, so it is better for them to choose cars, where the baby will lie. They are easy to remove and fix, equipped with a handle for easy transportation.
Up to 1.5 years and 13 kg.: group "0+", short-term trips. More versatile models are installed against the travel.
From 1 to 4 years, from 9 to 18 kg.: group "1", long trips. As a rule, they have several positions of the backrest and are set up / downstream.
From 3 to 7 years, from 15 to 25 kg.: group "2", long trips. In such car seats you can already use car seat belts.
From 6 to 10 years, from 22 to 36 kg.: group "3", long trips. The structures are a booster, the child is fixed with regular belts.
There are also universal models: they are more practical if you travel rarely. Armchairs change as the baby grows and is suitable for several age groups.
3. Should there be markings on car seats?
Yes, if you want to purchase a quality model that can ensure a high level of safety of travel. So, pay attention, that there was an icon ЕСЕ R44 / 03 or ЕСЕ R44 / 04 - corresponds to the European Standard of Safety.
This means that such armchairs were tested in independent testing centers.
4. What does "child restraint" mean??
This expression is used by the European Security Center and includes cradles and boosters. For example, avtolyubka is a holding device that is used to transport babies. A booster is a model for an adult child.
Full-value car seats such models are difficult to name, so they use the value of child restraints.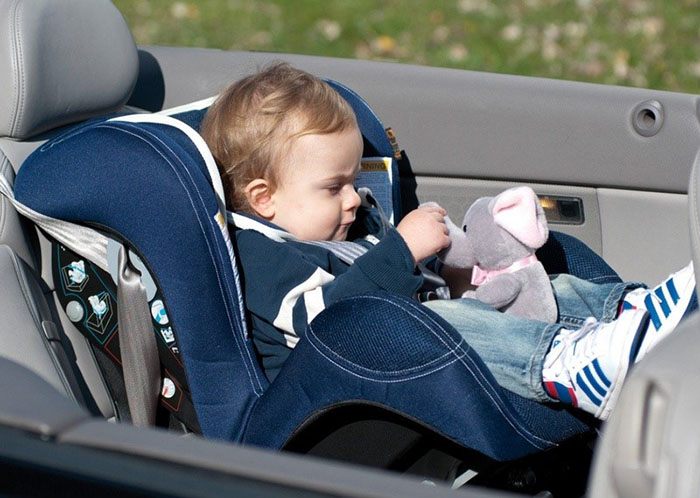 5. Which model is the best?
This does not exist. It all depends on the personal preferences and recommendations of the driver and parents. For children, the best is that which meets the standards of quality, age and weight, as well as convenient and does not cause allergies or discomfort.
6. How to choose the right car seat?
To begin with, you need to take into account the recommendations listed above, and also pay attention to the following:
The child should be comfortable, since his comfort is also the safety of the trip. If the baby is uncomfortable, it will distract the driver from the road.
For children under 3 years of age, it is mandatory to have Y-shaped or 5-point belts.
The chair must be easily transported and installed. Pay attention to these factors, so that in the future there are no problems with operation.
We recommend that you give preference to models that have been tested in crash tests.
7. Is it possible to install the seats in domestic cars?
Yes, if the car has 3-point seat belts. Sometimes there are problems with the length of the belts themselves, but this is not only domestic, but also in European assembly. Therefore, it is necessary to take the parameters of your car into account.
8. And if without a child car seat?
Some parents think that without a booster, you can get along, they say, and the usual pillow will solve the necessary task. However, the purpose of this design is not only in comfort, but also in arranging correctly the seat belts. It is unlikely that the pillow has such capabilities.
9. How many of these chairs will need to buy a child from birth and up to 12 years of age?
There is no unequivocal answer. There are several solutions
Buy for each age a new design. So, you need the chairs of the group "0", "0+/1" and "1-2-3".
Buy 1 chair, which is transformed as the child grows. However for babies all the same it is necessary separately to get a cradle.
The combinations can be different and all of them depend, first of all, on your possibilities.
10. Isofix mounts - do they have advantages?
Their main advantage is the easy and quick installation of the chair in the car. Any movement or displacement of the seat is excluded. And for the "0+" category, this system provides the best level of protection.
The only downside is that the price for such models is much higher and the car seats themselves will be higher by 20-30%.
Delivery in Ukraine baby car seat buy can be in Kiev, Kharkov, Odessa on 130.com.ua.
See video reviews of children's car seats: