Specifications
| | |
| --- | --- |
| Brand: | Tiger |
| Trade name: | IMB-103 |
| Type: | immobilizer |
| Waveband: | 2.4 GHz |
| Encoding algorithm: | Interactive code |
| Sensor(s) as a set: | G-Sensor |
| Block type: | built-in relays, Anti-Hi-Jack |
| Tamper resistance: | high |
| Note: | Mark: + |
| Manufacturer: | China |
| Warranty / Service: | 12 months |
| Price per: | pcs |
Terms of payment
You can buy immobilizer Tiger IMB-103 in Kyiv and other cities (self-delivery or courier delivery around the city and Ukraine). Possible cashless payment with VAT, online payment by credit card Visa / MasterCard or payment for order upon receipt. With the cost of goods from 1500 UAH there is the possibility of credit programs. On some products, the store provides an installment plan without overpayments.
Description immobilizer Tiger IMB-103
Mechanism versatility
The high-quality Tiger IMB-103 mechanism is designed to prevent attempts to hijack a vehicle. Immobilizer is suitable for any car model. The main feature of this device is the ease of installation, in which there will be no damage to standard systems. During operation, the immobilizer consumes a small amount of electricity, and therefore does not discharge the battery.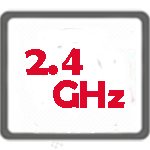 Principle of operation
The design includes a motion sensor, thanks to which you can stop the engine while driving, without disabling the lock. The immobilizer operates at a frequency of 2.4 GHz and provides the passage of instant identification tags on one of the channels. As a result, it is difficult to detect on the air, and thieves cannot steal a car.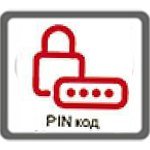 Additional features
The principle of operation of the universal device is to automatically disable the lock when a mark appears in the coverage area of about 3 meters. At the same time, there is an additional function of unlocking using a PIN code. Moreover, this function will be especially in case the car owner does not have the ability to remove the alarm from the control panel.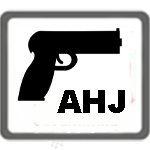 Anti-Hi-Jack Mode (Programmable)
Anti Hi-jack mode helps prevent an attempt to seize vehicles by force. With its help, it is possible to phase out a car engine while driving. There are two main types of this mode - active and passive. Thanks to them, the security system activates an audible alarm and blocks the engine in time.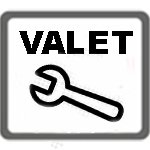 Turning off the main functions of the system
The main functions of the system include the VALET service mode, when turned on, the main protective functions of car alarms are deactivated. The use of this mode is necessary, for example, when the vehicle is in the service center and active security functions can damage specialists to perform their work.
Tiger IMB-103 — reviews