Specifications
| | |
| --- | --- |
| Brand: | EZetil |
| Trade name: | EZ KC Extreme |
| Type: | thermo bag |
| Length : | 335 mm |
| Width: | 285 mm |
| Height: | 325 mm |
| Size: | 28 L |
| Note: | Preservation of temperature up to: 12 h |
| Manufacturer: | Germany |
| Warranty / Service: | 12 months |
| Price per: | pcs |
Terms of payment
You can buy thermobag EZetil EZ KC Extreme 28 l (4020716804682GR) green in Kyiv and other cities (self-delivery or courier delivery around the city and Ukraine). Possible cashless payment with VAT, online payment by credit card Visa / MasterCard or payment for order upon receipt. With the cost of goods from 1500 UAH there is the possibility of credit programs. On some products, the store provides an installment plan without overpayments.
Description thermobag EZetil EZ KC Extreme 28 l (4020716804682GR) green
The cooler bag Ezetil KC Extreme 16 4020716804682GR is an excellent example of German quality. Like all thermal bags of this brand, this model has excellent functional performance: compact, lightweight, spacious and keeps the temperature well. The model looks very stylish, has a bright color and a convenient form. There are additional external pockets, which is very convenient.
This isothermal bag is convenient and easy to clean. Made of modern materials that are easy to clean. It is designed for long-term storage of fresh food. An ideal choice for cottages, picnics, trips to the sea.

For 3 people
The bag is compact and very comfortable. This is the best solution for country trips, it can accommodate in itself products and drinks for two persons.

Spacious model
The volume of this thermal bag is 28 liters. This is enough to put a sufficient supply of food and to ensure its safety in a few hours.

Compact storage
The design and shape of the bag allows it to be folded. It takes up very little space in this is why it is very convenient in storage.

Removable bottom
This model of thermo-bag has a removable bottom, which significantly simplifies storage and maintenance, since it will be easy to fold it and wash inside without any problems.

Lightweight
The bag is made of modern, fairly lightweight, but durable materials, so it weighs very little, which increases wearing comfort.

Outer pockets
This model has special external insulating pockets where you can also store food, water and essential items that should always be on hand.
The Ezetil KS Extreme thermal bag series has excellent insulating characteristics due to the use of a reliable dense layer of thermally insulating material of low thermal conductivity that supports the shape. They are able to provide cold maintenance mode without cold accumulators-up to 8 hours, with batteries up to 13 hours. This bag will certainly come in handy if you plan to travel with friends and family out of town, and also enjoy outdoor activities.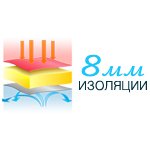 8 millimeters of thermal insulation
The main insulation layer has a thickness of 8 mm, this allows for excellent performance in keeping the temperature low inside and reliably protects the contents from the external environment.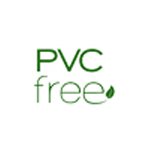 Without PVC
All bags of this brand are manufactured using proven environmentally friendly, hygienic and 100% safe materials. They are certified and do not contain polyvinyl chloride in themselves.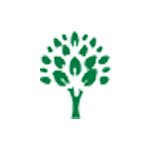 Safe for food
The inner layer is made of high-quality eco-friendly material that is allowed for the storage of food products and fully complies with approved standards and European Union standards.
100% tightness
A very important parameter is the complete tightness of the bag design, this was achieved thanks to the use of innovative technology of hot spikes of internal seams. Even if something is spilled inside, nothing will leak.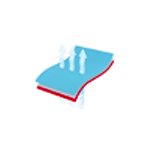 Multi-layer thermal insulation
It was possible to achieve reliable and long temperature retention inside the cooler bag thanks to the use of multilayer insulation technology. In addition to the main 8 mm layer, there is an internal hygienic reflective layer PEVA, and also a unique reflective fabric on the outside, which reliably protects against heat when exposed to sunlight.
EZetil EZ KC Extreme — reviews