Specifications
Brand:
Celsior
Trade name:
CS-219 D Wi Fi Black
Type:
two cameras DVR
Display:
+
Screen size, inches:
3'
USB / SD reader:
SD
Allocation type:
windshield
Memory type:
microSDHC
Channels:
two-channel
Sensor(s) as a set:
G-Sensor
Wi-Fi:
+
Capture angle:
140°
Resolution:
1280 x 720 (HD 720P)
Note:
Processor: GP 1248;
Built-in battery capacity: 200 mAh;
Sensor: CC-1024;
Memory card support: 32 GB;
Mount: sucker;
Operating temperatures: from 0 to 40°С;
Parking mode: +
Manufacturer:
China
Warranty / Service:
12 months
Price per:
pcs
Terms of payment
You can buy car DVR Celsior CS-219 D Wi Fi Black in Kyiv and other cities (self-delivery or courier delivery around the city and Ukraine). Possible cashless payment with VAT, online payment by credit card Visa / MasterCard or payment for order upon receipt. With the cost of goods from 1500 UAH there is the possibility of credit programs. On some products, the store provides an installment plan without overpayments.
Description car DVR Celsior CS-219 D Wi Fi Black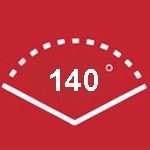 Key Benefits
The model of the universal Celsior CS-219 D video recorder is equipped with an integrated portable Wi-Fi module and an additional remote video camera. The design of the mechanism includes a 3-inch screen, which provides an opportunity at any time to view the captured video materials. Thanks to a wide shooting angle of 140 degrees, the device will effectively capture all the events that took place in front of the car throughout the trip.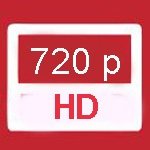 Movie quality
The device is equipped with a 4-ball glass lens, which guarantees high image quality regardless of speed, lighting and driving a vehicle. The main camera shoots in HD format with a fairly high resolution of 1280x720 (HD 720P) and a frequency of about 30 frames per second. The camera can optionally take photos in 5M, 8M, 12M, 16M formats.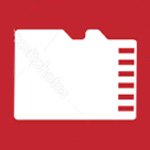 Efficiency and features of data storage
The video process takes place automatically immediately after power is applied. Files are recorded cyclically without loss of any information. Moreover, the operating temperature of the device ranges from 0° to 40° with a relative humidity of 10 to 80 percent. Data is saved to a microSDHC card with a capacity of up to 32 GB and TF up to 128 GB in M-JPEG and AVI formats.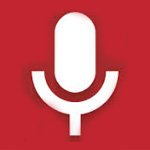 Sound Recording and Easy Installation
The mechanism has a built-in speaker and microphone, which allows you to record and watch video on the display with sound. The DVR can be placed anywhere on the windshield of the car using the complete holder with a reliable suction cup. Due to its compact size, it is inconspicuous from the side of the street and does not obscure the driver's vision during operation.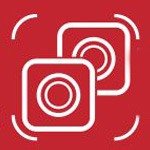 Rear camera performance
An additional video camera has LED backlighting and takes video files in VGA format with a resolution of 640x480 and a frequency of 30 fps. Immediately after turning on the auxiliary camera, the markings on the road will automatically be displayed on the device's screen, which will greatly facilitate the parking process for the car owner.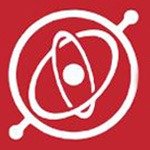 Shock sensor
The multifunction device is equipped with a G-sensor (shock sensor), which effectively protects the captured files at the time of sharp turns and sudden collisions from unwanted overwriting. The DVR has a built-in 200 mAh Li-Ion battery, which allows the mechanism to work offline for a while.
Celsior CS-219 D Wi Fi Black — reviews